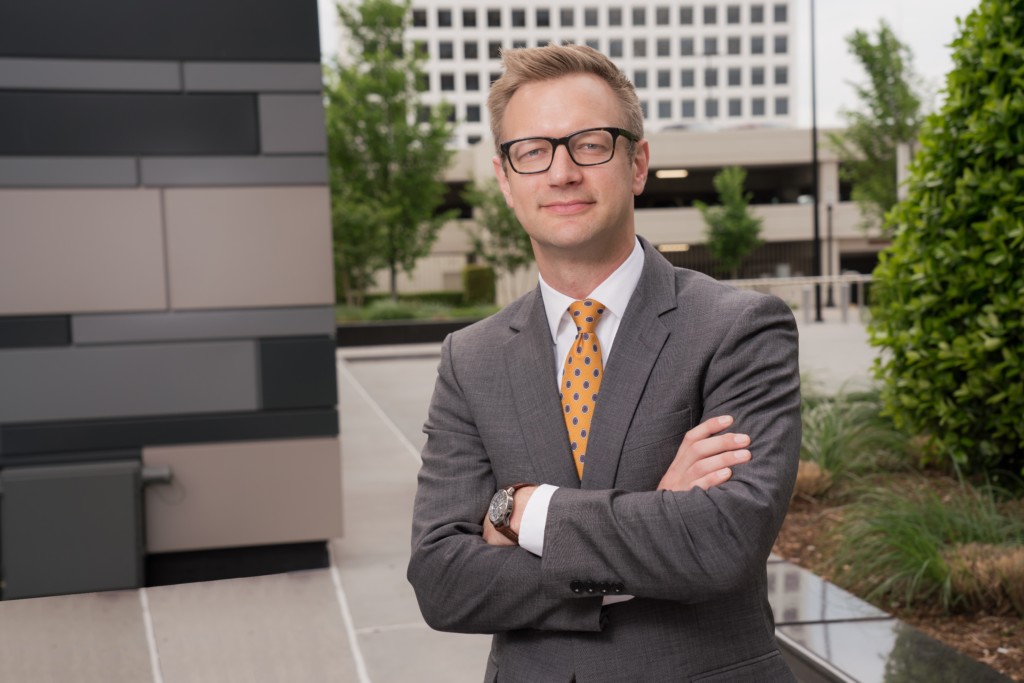 A.J. Hofland
A.J. Hofland is an Of Counsel Attorney in the firm's Tulsa office who has focused his practice on general litigation, commercial law, white-collar criminal defense, and government relations litigation. Following his graduation from Notre Dame Law School in 2009, he gained significant trial experience while serving in the U.S. Navy Judge Advocate General's Corps, acting as a federal prosecutor with the U.S. Attorney's Office for the Northern District of Oklahoma, and in private practice.
While A.J. served as an Assistant United States Attorney (AUSA) for the Northern District of Oklahoma, he represented the United States in federal court in a variety of complex criminal prosecutions. His cases included organized crime, drug trafficking, human trafficking, computer crimes and fraud. Prior to this, A.J. was a Judge Advocate General's (JAG) Corps officer in the United States Navy where he specialized in prosecuting and defending service members in courts-martial and administrative disciplinary proceedings.
Since joining private practice, A.J. has applied his training and skills toward solving problems for clients across a broad spectrum of cases, ranging from white-collar criminal investigations to chapter 11 reorganizations to professional licensing board disciplinary proceedings.
A.J. is admitted to practice in the following courts: Oklahoma, Wisconsin, Northern, Eastern, and Western Districts of Oklahoma, Eastern and Western Districts of Arkansas, Tenth Circuit Court of Appeals, Court of Appeals for the Armed Forces.
A.J.'s recent experience:
Led trial teams from investigation to winning verdicts.
Successfully negotiated alternative dispositions to avoid criminal liability.
Represented individuals and Oklahoma companies as debtors, creditors, or other parties-in-interest in, or in connection with, chapter 11 bankruptcies and related actions, including adversary proceedings and preference avoidance litigation.
Represented both employees and employers in administrative hearings related to discipline and discharge.
EDUCATION
J.D., Notre Dame Law School, 2009
B.A., Political Science and Spanish, Marquette University, 2006
AWARDS & HONORS
Super Lawyers
Rising Star – 2019
White Collar Crimes
PROFESSIONAL AFFILIATIONS
Oklahoma Bar Association
Tulsa County Bar Association
Wisconsin Bar Association