About GableGotwals
GableGotwals ® is a full-service law firm of approximately 100 attorneys representing a diversified client base across the nation. Though Oklahoma-based, our connections and reach are global. Fortune 500 corporations, entrepreneurs, privately owned companies, foundations and individuals entrust us every day with the stewardship and strategic management of their legal challenges. GableGotwals is well known for its high quality legal services provided by a highly experienced group of litigators and transactional attorneys who have been recognized by Chambers USA, Best Lawyers In America, Oklahoma Super Lawyers and a number of federal, state and county bar associations.
The Firm's success can be attributed to hard work, dedication to client service, and an atmosphere of integrity and respect for one another. GableGotwals is the only law firm named as one of the "Best Places to Work in Oklahoma." This carries over into all the Firm's client relationships.
In addition, GableGotwals is a member of Lawyers Associated Worldwide (LAW), an association of independent commercial law firms located in most major commercial centers around the world. Each member firm has local expertise and firsthand knowledge of the customs and practices in its own jurisdiction and all member firms adhere to a single standard of excellence. LAW affords national and global coverage to each member firm's clients with responsive, accessible and accountable legal representation wherever it is required. GableGotwals is proud to be the exclusive Oklahoma law firm associated with LAW. Access to the LAW network allows the Firm to provide even greater coverage and support through its network.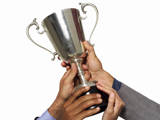 GableGotwals takes pride in the dedicated attorneys working for our firm. Many of our attorneys have been recognized by local, state and national organizations for their outstanding work within the legal community as well as for their philanthropic service.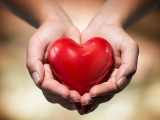 GableGotwals believes the most important thing it can do is give back to our communities. Our attorneys and staff members volunteer time and resources to civic organizations as well as pro bono cases. The firm also contributes financially to a number of organizations.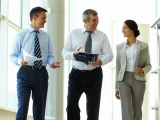 The firm of GableGotwals believes that diversity is an integral component of our commitment to achieve the highest level of client service, professional excellence and integrity as individual attorneys and as citizens. We believe that diversity only further enhances our ability to problem solve and provide exceptional legal advice and counsel to our clients, who themselves are a highly diversified group. As a part of our diversity efforts, GableGotwals is committed to the recruitment, retention and advancement of women attorneys and staff members, and to ensuring a positive and supportive environment. Many of our firm's committees, including the Diversity and Inclusion Committee, are led by women attorneys.
Click here to learn more about GableGotwals' Diversity & Inclusion and our Women's Initiative.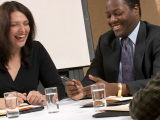 GableGotwals is committed to diversity through recruiting, hiring, mentoring, retaining and promoting our attorneys and staff.  The firm strives to create a work culture and environment that is welcoming and inclusive.  Each of those in firm leadership roles, as well as others, communicate the importance of diversity to others in the firm.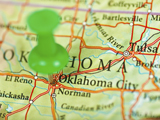 With offices in Oklahoma City and Tulsa, GableGotwals is one of the largest law firms in the state of Oklahoma. Our central location allows our attorneys to work with clients across the state and nation.