Women's Initiative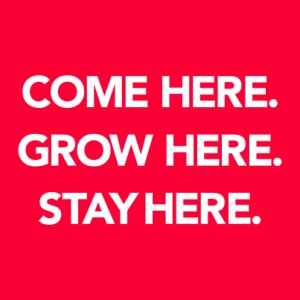 GableGotwals believes a Firm that fosters an environment where both women and men can succeed will be a successful Firm.  Our Women's Initiative actively brings all attorneys, from associate to shareholder, together to discuss ways to further develop a culture where women thrive. We provide training, mentoring, and leadership opportunities within the Firm, and we encourage and support women in leadership within the community.  We also encourage all attorneys to participate in our numerous business development opportunities in addition to hosting several unique client events each year for our female clients and attorneys. The Diversity and Inclusion committee was the driving force behind a new modified work policy which outlines how attorneys can successfully work from home, work a reduced schedule, and balance work and home commitments.
To accomplish our goals, we are pursuing the following initiatives:
Actively pursuing innovative approaches to recruiting, hiring, mentoring, sponsoring, networking, retaining, promoting, and advancing women, with a focus on identifying candidates who will further enrich the Firm's vibrant culture.
Supporting an ongoing Women's Initiative Sub-Committee that meets regularly to discuss issues, plan networking events, and advocate for change.
Improving the diversity of those holding Firm leadership positions within the Firm including the Board of Directors and committee chairs.
Encouraging women attorneys of the Firm to be active members on committees or sub-committees of the Tulsa County, Oklahoma County, Oklahoma or American Bar Associations whose purpose is to promote diversity initiatives in the legal profession.
Encouraging participation in practice development opportunities and hosting special events including dinners, concerts, and other activities geared toward developing networking connections between women lawyers, clients, prospects, and other members of the legal community.
Supporting civic leadership and community outreach among our attorneys that encourages and supports a diverse community.
Working with outside resources to identify and develop best practices and other opportunities to further enhance the Firm's culture
Developing GableConnect groups to facilitate communications and inclusion throughout the Firm.
Recognizing and valuing varying definitions and attributes of success. Providing appropriate flexibility of working arrangements to recognize and facilitate the contributions of all attorneys.
Enforcing adherence to the GableGotwals Values Statement.
Any information sent to GableGotwals via the GableGotwals Web site email is not secure and is not considered confidential. In addition, any communication with GableGotwals via Internet e-mail through this site does not constitute or create an attorney-client relationship between GableGotwals and any recipients or senders.