Summer Associates Program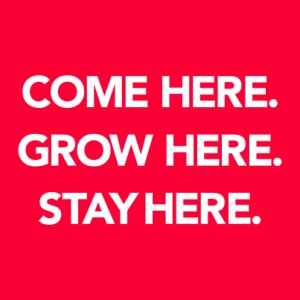 One of our primary means of evaluating prospective lawyers is through our Summer Associate Program. Our summer program includes first and second year law students, and is designed to provide us an opportunity to get to know the candidate and the candidate an opportunity to get to know us. The clerkship program emphasizes integrating law students into the practice of law as experienced by our associates.
GableGotwals' clerkships are six weeks in length, giving students time to compare several law firms or other potential employers each summer.  Clerkships are offered in both our Oklahoma City and Tulsa offices.
Summer associates are paid a competitive salary. We conduct on campus interviews at each law school in Oklahoma early in the fall semester for 2Ls and early in the spring semester for 1Ls. We also participate in various job fairs and solicit resumes from law schools across the country. To be considered for a summer clerkship, please send a resume, transcript and a writing sample along with a cover letter to the Firm's recruiting manager, Patti Flynn.
Realistic work assignments
The expectation for summer associates is to produce a quality work product for our clients. As a summer associate, the opportunity is presented to design a work program that accommodates your individual interests as much as possible in light of our clients' needs at the time. If, like most law students, one prefers to experience the broad spectrum of our practice, projects will be given to allow experiences in a number of different practice areas. On the other hand, if a summer associate is interested in a particular practice area, assignments will be structured to allow in-depth exposure to the issues and attorneys within that practice area.
Getting to know our firm and its people
We closely monitor the summer associate workloads to ensure that each clerk receives substantive assignments at a manageable volume. Our attorneys are committed to each summer associate in the program. We provide our summer associate the ability to attend trials, hearings, depositions, closings, client meetings, and other professional activities.
All work and no play makes a boring summer
The other, equally important aspect of the summer program is getting to know each other on a personal basis. Obviously, this involves spending significant amounts of time with the members of the GableGotwals' family, both inside and outside the office. We have a full slate of both large and small group social events planned to provide an opportunity to discover the interests and talents of the members of the Firm. We also have a weekly Firm lunch for attorneys and summer associates. Some examples of summer clerk events include cooking classes, skeet shooting, ziplining, glass blowing, parties and more!
For more information on our Summer Associate Program, please contact Patti Flynn, Recruiting Manager, at pflynn@gablelaw.com.
Why Oklahoma City?  Why Tulsa?
Click here to see all the reasons why living in Oklahoma is grand!
Any information sent to GableGotwals via the GableGotwals Web site email is not secure and is not considered confidential. In addition, any communication with GableGotwals via Internet e-mail through this site does not constitute or create an attorney-client relationship between GableGotwals and any recipients or senders.