Careers
LEADERS IN OUR FIELD.
LEADERS IN OUR COMMUNITY.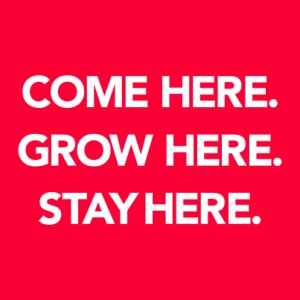 GableGotwals is more than a group of lawyers who have practiced together for almost 75 years. While we are a diverse group in every sense – representing a broad range of backgrounds, talents and perspectives – we share a common bond.  The 90+ attorneys of GableGotwals are dedicated to providing the highest quality service to our clients in a dynamic work environment.  As a full-service law firm with offices in Tulsa, Oklahoma City and San Antonio, we provide our clients with a broad range of litigation and transactional services in a wide-range of industries. Our work is challenging and full-filling.  Our attorneys and staff are amongst the brightest and the best. Our culture has garnered awards recognizing the Firm as one of the best places to work in Oklahoma. Simply put, GableGotwals is a great place to work!
We are always looking to add new and talented personalities to our firm because we understand that diversity and growth are a large component of the success and camaraderie we have been privileged to enjoy. We search for exceptional candidates who we believe will share our commitment and embrace our firm ethic – an ethic that values honesty and integrity above all else.  We also search for candidates who are interested in contributing to the Firm's culture by positively engaging with each other, whether it be at the annual Firm retreat, a monthly committee meeting, the weekly Firm lunches or daily interactions. We want leaders in our field and leaders in our community.
For information on legal careers, including staff and paralegal positions, please e-mail hiring@gablelaw.com.