Litigation (State & Federal)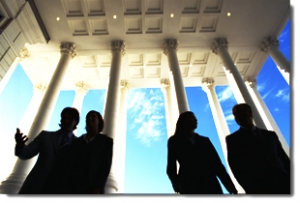 GableGotwals' litigators have been recognized locally and nationally for their high ethical standards, experience, and results.  GableGotwals' clients include individuals, government entities, Global Fortune 500 companies, and everything in between.  These clients frequently entrust GableGotwals' litigators with some of their most pressing, high stakes, litigation both locally, nationally, and internationally.
In addition to providing breadth and depth of experience, GableGotwals' litigators like working with each other and enjoy what they do.  Our collegial firm culture allows us to make the most use of our talent.
GableGotwals' litigators are a truly remarkable group of people; we invite you to please spend some time reviewing our attorney profiles where you will learn about some of the capability and expertise we can bring to bear on your behalf.
Primary Firm Contact(s) for this area of law: