Energy, Oil & Gas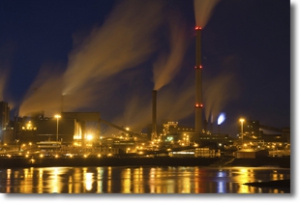 For over 60 years, GableGotwals has successfully represented companies involved in the energy, oil & gas sectors. Our legal team, many of whom are exclusively devoted to an energy practice, has earned state and national recognition from such entities as Oklahoma Super Lawyers and Best Lawyers in America.  Our lawyers are often asked to give presentations locally and nationally on a variety of issues facing the energy industry.
Our clients cover the gamut of downstream, midstream, and upstream companies in the energy field, including producers, explorers, gatherers, marketers, pipelines, processors, refiners, servicers, and transporters. Our clients are active in virtually every producing region, both domestic and international. A significant portion of our energy practice relates to operations outside of the State of Oklahoma.
GableGotwals provides a multi-disciplinary approach to complex litigation matters, significant transactions, and to regulatory proceedings before agencies such as the Oklahoma Corporation Commission (OCC), the Federal Energy Regulatory Commission (FERC), and the Department of Interior's bureaus and offices, including the Bureau of Indian Affairs (BIA) and the Office of Natural Resources Revenue (ONRR).
At a time when many larger Oklahoma law firms have discontinued the important service of title examination to the energy industry, GableGotwals remains committed to furnishing all aspects of oil and gas title examination in response to our energy clients' ongoing needs. The GableGotwals title attorney group works closely with our energy and production company clients in all phases of oil and gas title examination.
Primary Firm Contact(s) for this area of law: