Title Examination – Oil & Gas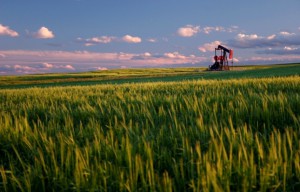 The GableGotwals title attorney group works closely with our energy and production company clients in all phases of oil and gas title examination. From fast-paced due diligence review of key properties in asset purchase transactions, to the rendering of formal drilling opinions, and ultimately the issuance of highly detailed post-production division order title opinions, GableGotwals' title attorneys assist our clients' land and legal personnel with all aspects of oil and gas land titles.
Our title examination practice is concentrated in the state of Oklahoma, where it remains necessary to review the entire history of title, from government land patent to present. Title-related issues often involve restricted Native American landowners, riparian (river) land and mineral ownership, abandoned railroad right-of-ways, complex surface and mineral ownership, including vertical severance issues, lands lying within municipalities and extensive state regulation imposed by the Oklahoma Corporation Commission, as well as complexities associated with long histories of prior oil and gas production.
Our senior title attorneys experienced the early days of examining title via landowner loans of their abstracts of title, a practice which later gave way to the more labor intensive method of stand-up title examination conducted by our lawyers in rural Oklahoma courthouses. Today GableGotwals title attorneys work principally from digital imaging furnished by our Exploration and Production clients, although when needed we are able to contract for third-party document imaging on our clients' behalf.
At a time when many larger Oklahoma law firms have discontinued this important service to the energy industry, GableGotwals remains committed to furnishing all aspects of oil and gas title examination in response to our energy clients' ongoing needs. Looking to the future, our title attorney group has established a mentorship program in which we have undertaken to teach this time-honored skill to a newer generation of young lawyers in our Oklahoma City and Tulsa offices. As we endeavor to expand our oil and gas title examination capabilities, GableGotwals' title attorneys have taken care to monitor the pace of this expansion so that our energy clients may continue to experience delivery of these services in a timely manner.
Primary Firm Contact(s) for this area of law: