Technology Law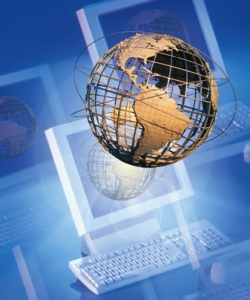 In today's economy, few things are more critical to a company's success than technology. At GableGotwals, our technology law group is ready to guide our clients through the unique legal aspects of acquiring, developing, licensing and protecting their valuable intellectual property assets. The attorneys in our group possess a wealth of experience, such as previously serving as in-house counsel to technology firms in Silicon Valley and assisting other tech start-ups in the Midwest. This experience, along with our multi-disciplinary backgrounds and business-oriented approach, allows our attorneys to analyze each client's situation from a technical, business and legal perspective.
The needs of our clients range from simple one-time licensing agreements to complex service level agreements involving multiple parties in a wide range of industries. We also have extensive experience in counseling clients regarding open-source compliance, the legal implications of the increasingly popular bring your own device (BYOD) policy, research and development agreements, outsourcing agreements, due diligence in mergers and acquisitions, and the like. Our attorneys also understand the multifaceted legal implications of information and data security issues and consumer privacy concerns and plan strategically with our clients to ensure that those issues and concerns are addressed in a timely, high quality, cost effective manner.
As one of the only full-service law firms in Oklahoma to have a technology law practice group, GableGotwals is committed to staying at the forefront of not only technological innovation, but also the evolving legal environment. By staying on top of the most complex and dynamic aspects of technology law, our group acts as the nexus between our clients and protection against the legal risks that lie ahead. As our legal system struggles to adapt to the challenges presented by technological advances, information and data security issues, and consumer privacy concerns, the experienced attorneys in our technology law group work diligently and strategically with our clients to ensure full compliance with all applicable regulations.
Primary Firm Contact(s) for this area of law: