Intellectual Property
(中文)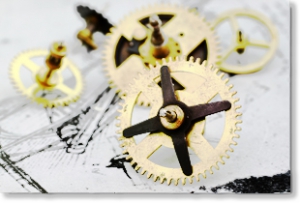 At GableGotwals, we understand the growing importance of intellectual property as a crucial part of a business's strength.  The Firm's intellectual property group is dedicated to protecting our clients' most valuable intangible assets, whether it be through IP litigation or IP transactions. As a full-service intellectual property law firm, we are committed to helping our clients capitalize on the growing value of their IP portfolios in the global intellectual property economy. GableGotwals was recently named a Top Member Firm of 2018 by the PCT Network, which is the world's leading network for foreign IP filing services for any region around the globe. It evaluated the top 100 IP firms worldwide based on quality, integrity, transparency, professionalism, and community.
GableGotwals' intellectual property attorneys are experienced in a wide variety of technical disciplines and are also registered to practice before the United States Patent and Trademark Office.  Not only are our attorneys ready to assist in the processing of new patent, trademark or copyright applications, they are also dedicated to helping our clients develop value-maximizing IP strategies that cater to the specific and distinct needs of each client's business.  With extensive experience in patents, copyrights, trademarks, unfair competition and licensing matters, our intellectual property group advises our clients on the complex nuances found in intellectual property to ensure that our client's intangible assets are thoroughly protected.
Our clients range from large Fortune-500 companies with a variety of international intellectual property issues, to smaller niche businesses that depend on us for services tailored to their needs.  Our firm also services international clients seeking IP protection in the United States and maintains established relationships with notable firms around the globe, allowing our clients to be confident in their intellectual property protection in every major global marketplace.
At GableGotwals, we also understand the growing emphasis on maximizing value while maintaining costs. To address this concern, we offer a unique flat-fee plan for our international intellectual property clients. Our flat fees allow our clients to be confident in our incomparable service while protecting their bottom-lines from unexpected fees that most other law firms charge.
Primary Firm Contact(s) for this area of law: