Commercial Law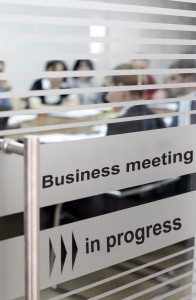 Lawyers in the GableGotwals Commercial Law practice area represent a variety of clients regarding a broad array of commercial issues, including preparing, reviewing, negotiating, and interpreting all types of commercial agreements and contracts as well as assisting with collections and resolutions of commercial disputes.
Commercial lawyers are versed in mergers and acquisitions, securities, real estate, corporate finance, banking, tax, regulatory compliance, business restructuring, bankruptcy and a variety of other areas of law.
Our attorneys advise business clients on corporate operations and governance issues, such as the rights and responsibilities of corporate directors and officers, and may directly oversee the legal activities of clients as outside General Counsel.
Our attorneys are experienced in representing issuers in connection with initial and secondary offerings of equity and debt securities and working with companies as they transition from private to public ownership.
Our clients range from "start-ups" to Fortune 500 companies with a mixture of both private and public entities.
The Commercial Law Group works closely with clients to develop in-depth familiarity with our client's business, culture and legal needs.  As a result, we maintain long-term relationships with many of our clients and become an integral part of our client's management team.
Primary Firm Contact(s) for this area of law: