Aviation & Aerospace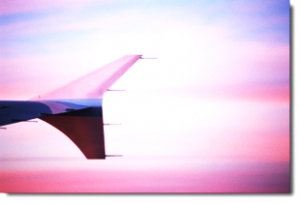 As the world has become progressively interconnected, the attorneys at GableGotwals have recognized the increasingly crucial role that the aviation and aerospace industry plays in the linking of our global economies.  We represent a wide variety of clients, ranging from major defense contractors to individual aviators and aircraft owners. Our team also understands the unique challenges faced by businesses in the airline industry, and strives to work closely with our clients to construct a legal portfolio that reflects each businesses' distinctive needs.  In addition to their professional accomplishments, many of our attorneys are active members of the aviation community, allowing them to analyze their clients' concerns from a more personalized perspective.
Our attorneys are skilled in handling both litigation and transactional matters and have extensive experience in both federal and state courts nationwide.  Our clients entrust us to handle their most critical legal matters, and our attorneys have successfully represented them in cases involving crash and accident litigation, products liability defense and FAA compliance.  Our attorneys are also experienced in handling complex aviation-related business transactions, including aviation financing, aircraft acquisition, antitrust and trade regulation, intellectual property and tax-related matters.
At GableGotwals, our aviation and aerospace practice group is fully committed to helping our clients navigate through the volatile and often confusing legal environment caused by frequent changes in aviation law.  As part of a full-service law firm with offices in both Tulsa and Oklahoma City, our aviation and aerospace attorneys provide legal services unsurpassed in quality, unparalleled in value, and unrivaled in client satisfaction.
Primary Firm Contact(s) for this area of law: