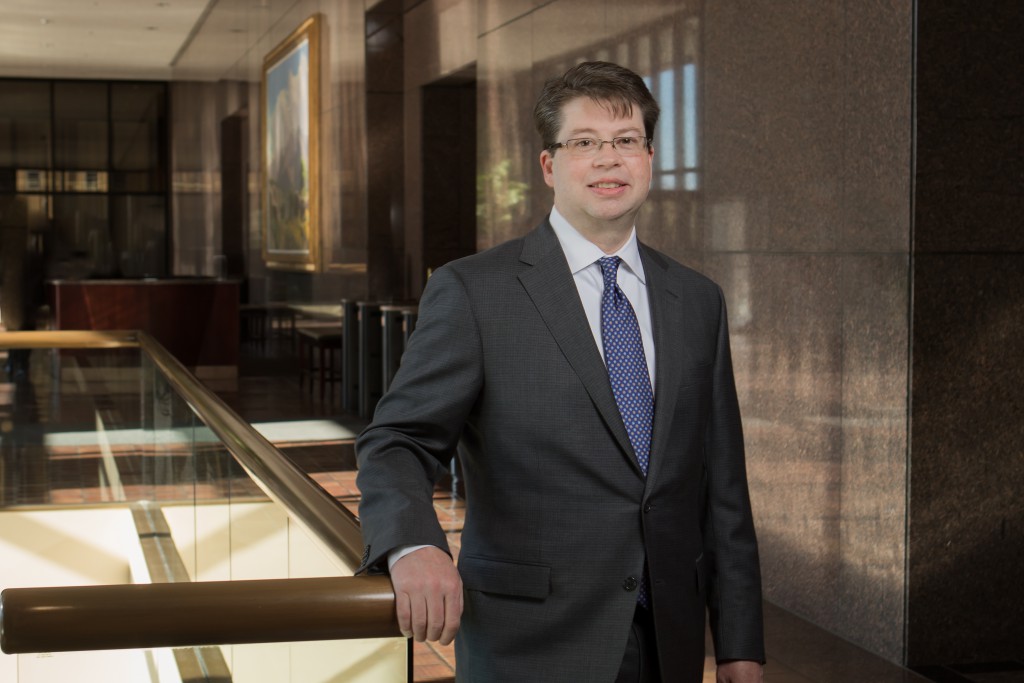 Todd A. Nelson
With more than two decades of experience, Todd A. Nelson's legal practice at GableGotwals includes intellectual property, business transactions and related litigation.
Todd's intellectual property and business practice encompasses trademark prosecution/procurement and patent, trademark, copyright and trade secret litigation, including opposition and cancellation proceedings before the Trademark Trial & Appeal Board. He also negotiates and drafts licenses and other business agreements.  In his business and IP litigation practice, he has handled a broad range of complex business issues and litigated cases in numerous different U.S. District Courts.
A 1992 graduate of the University of Oklahoma College of Law, Todd earned his undergraduate degree from Kansas State University in 1987. He is a member of the Oklahoma Bar Association's Intellectual Property Law Section and served in numerous leadership roles, including President, Vice President, Secretary/Treasurer, Tulsa District Director, and Innovator of the year Chair. He is an Oklahoma Bar Foundation Fellow and a former Barrister with the Luther L. Bohanon Chapter of the American Inns of Court.
Todd is a member of Leadership Tulsa's Class 37 and serves the community as a member of the Philbrook Museum of Art Masters Society and Kiowa Historical Society.
Todd's Recent Experience:
Intellectual Property and Business Litigation examples include representation of:
Lighting systems company with regard patent infringement in multiple suits relating to LED lighting technology
Outdoor and leisure products manufacturers in multiple suits relating to patents, trademarks, copyrights and trade dress, as well as trademark opposition and cancellation proceedings
State university in copyright suit and suits relating to trademarks and trade dress, as well as opposition proceedings
Firearm products company in patent suit relating to recoil system
Cable connector manufacturer in multiple suits relating to utility patents and advertising issues
Pump manufacturer in multiple suits relating to utility patents for pumps and basins
Fishing products company in multiple suits relating to utility patents for fishing lures and suits relating to trademarks and trade dress, as well as cancellation proceedings
One of the largest national banks and predecessor banks in class action and other related bondholder litigation spanning more than a decade
EDUCATION
J.D., University of Oklahoma College of Law, 1992
B.S., Kansas State University, 1987
AWARDS & HONORS
Best Lawyers®
Lawyer of the Year -Tulsa
Litigation – Patent  -2017, 2019
Litigation – Patent
Copyright Law
2013-2020
Super Lawyers®
Intellectual Property Litigation
Business Litigation
2013-2019
Chambers USA
Leading Individual
2015-2019
PROFESSIONAL AFFILIATIONS
Oklahoma Bar Association
Tulsa County Bar Association
Kansas Bar Association
American Bar Association
Fellow of the Oklahoma Bar Foundation
Former Barrister, Luther L. Bohanon Chapter of American Inns of Court
Federal Bar Association
American Intellectual Property Law Association (AIPLA)