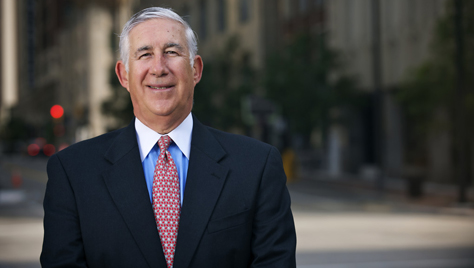 John A. Gaberino, Jr.
John A. Gaberino Jr. is a shareholder in the Tulsa office of GableGotwals. He has more than 40 years of legal experience, including serving as former General Counsel of Tulsa-based ONEOK, Inc., a Fortune 500 company. Since his admission to the Oklahoma Bar Association, John has won many honors form the state and county bar associations including the Neil Bogan Award for Professionalism (1992, 1995), the Outstanding Senior Lawyer Award (2000) and has been named as one of the Best Lawyers In America for his work in the areas of Energy Law and Public Utilities. John has served as President of the Tulsa County (1994) and Oklahoma Bar Association (1998). He was inducted into the Tulsa Hall of Fame in 2011.
John has also been active in civic service. He currently serves as General Counsel to the Board of Trustees for the Saint Francis Health System. John has previously served as the president for the Board of Governors for Georgetown University, Southern Hills Country Club, Tulsa Area United Way and chair of the Tulsa Regional Chamber of Commerce and is currently a member of that board.
PRACTICE AREAS
EDUCATION
J.D., Georgetown University, 1966
B.A., Economics, Georgetown University, 1963
PROFESSIONAL AFFILIATIONS
American Bar Association
Oklahoma Bar Association
Tulsa County Bar Association