Administrative & Regulatory Law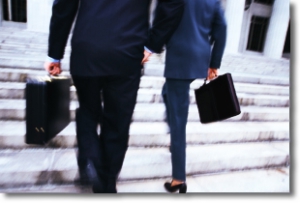 Administrative agencies can be the catalyst of many issues faced by individuals and businesses. Because this is such a specialized area of law, clients look to knowledgeable GableGotwals' attorneys with experience in dealing with a full array of state and federal agencies.
GableGotwals represents a number of clients in contested hearings before commissions, state licensing boards, and enforcement agencies. Our firm provides full-service legal representation in the area of compliance with federal and state agency administrative rules and regulations.
Oklahoma Corporation Commission
On behalf of a variety of clients, including public utilities, oil & gas companies, gas gatherers, and intrastate pipelines, GableGotwals makes daily appearances before the Commissioners and the administrative law judges of the Oklahoma Corporation Commission.  Our extensive experience in Corporation Commission practice includes coordination of Commission causes having a District Court component, as well as numerous appeals of Commission orders to the Oklahoma Supreme Court.
Public Utilities/Regulated Entities
GableGotwals' attorneys are experienced in counseling clients on issues relating to regulation of utility companies and service providers in the telecommunications, gas generation and distribution, and electric cooperative industries. We represent clients before federal and state courts and utility regulatory agencies. We also provide services in connection with lending activities by banks, insurance companies and other institutional lenders to regulated and unregulated utility providers.
Primary Firm Contact(s) for this area of law: