Alternative Dispute Resolution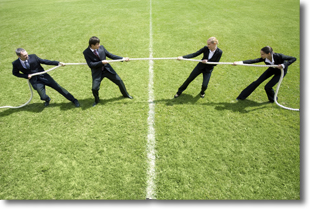 The alternative dispute resolution lawyers of GableGotwals have been widely and actively involved as arbitrators, mediators, court appointed settlement judges and special masters. GableGotwals' attorneys serve as neutrals on panels for the Center for Public Resources, Inc. ("CPR") and the American Arbitration Association ("AAA").
In addition to having lawyers listed in Oklahoma Super Lawyers and Best Lawyers in America in the area of alternative dispute resolution, GableGotwals' attorneys have taught ADR courses and seminars nationally and internationally. GableGotwals' attorneys have also been appointed as Special Masters by state and federal judges to assist in resolving discovery disputes and class action matters.
Alternative dispute resolution has acceptance as a cost-effective method of resolving disputes. Our attorneys have practical experience in arbitration, mediation, settlement negotiations, mini trials and case evaluation and assessment.
Primary Firm Contact(s) for this area of law: