Wind Energy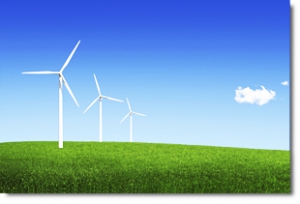 The GableGotwals wind energy practice group has the proven expertise to guide you through the numerous business and legal aspects that affect the evolving technology of wind energy. Our attorneys are prepared to assist you in all areas, from business transactions, such as contract structuring, drafting and negotiation, debt and equity financing, to complicated issues that arise with intellectual property laws. A few areas in which we can serve you include:
Property transfer or leasing issues and agreements
Federal and state taxation
Project finance
Environmental law and regulation
State and local regulatory issues
Power purchase agreements
OEM agreements
Intellectual property (Patents, Trademarks and Copyrights)
For any litigation that may occur during your project, GableGotwals' trial lawyers represent and counsel major corporations, individuals, businesses and governmental agencies. This group offers extensive experience in all aspects of state and federal trial work, state and federal appeals and alternative dispute resolution processes, including arbitration, mediation, mini-trials, mock trials and settlement conferences.
Primary Firm Contact(s) for this area of law: