Banking And Financial Institutions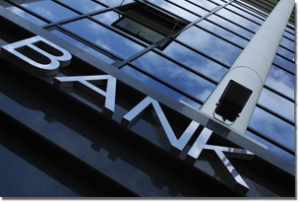 We frequently advise local, regional and national banks, bank holding companies, trust companies, thrifts, and other financial institutions, on matters ranging from routine operations to transactions, regulatory matters and litigation.
Our service mix ranges from general counsel type consulting on virtually all types of legal matters affecting banks and other financial institutions to specific, complex lending matters, and everything in between. With both a former bank general counsel and former chief compliance officer among our attorneys in this practice area, we have experience with all aspects of the legal, compliance, and operational environments for such entities. We routinely counsel clients on matters that include bank/regulator interactions, inter-company agreements, federal and state banking laws and regulations, deposit operations, treasury management, commercial and consumer lending, fiduciary and investment activities, branch operations, executive compensation and employment agreements, and D&O and E&O policies.
Banks and other financial institutions are facing an ever-increasing regulatory and compliance burden, including the following areas:
privacy of customer information
Bank Secrecy Act and anti-money laundering issues, including those under the USA PATRIOT Act
new and pending mortgage requirements, including qualified/non-qualified mortgages and "Know Before You Owe"
Health Insurance Portability and Accountability Act (HIPAA) and unauthorized disclosures of protected information
non-disclosure and non-solicitation agreements
subpoena responses and responses to CFPB and other governmental agency demands
new product development and implementation
vendor due diligence
We also have substantial experience in handling matters for institutions faced with troubled loans or financial or regulatory issues themselves, including:
analyzing troubled loans and their collateral packages
pre-bankruptcy planning
pre-negotiation agreements
forbearance agreements
amendments to loan documents
foreclosures
deeds in lieu of foreclosure
director and officer consultation
analysis of D&O and E&O insurance policies and making claims under those policies
We also help our clients navigate the state and federal laws and regulations, identify and assess their responsibilities under those laws and regulations, and assist them with appropriate tools to ensure compliance. We remain mindful of the particular resource, structural, and market limitations of our clients, and we work to develop solutions that fit our clients' current circumstances and are also scalable as those circumstances change. Our regulatory and compliance services include:
Advocacy for our clients' interests at the outset, through tailored regulatory surveillance programs and comment letters on pending regulatory changes
Training on legal and regulatory issues from the broader external legal and regulatory environment to product or business-specific issues
Risk assessment of current and pending products and services
Development and implementation of policies, procedures, and processes
Independent compliance examination and assessment
Ongoing legal and compliance consultation
Primary Firm Contact(s) for this area of law: