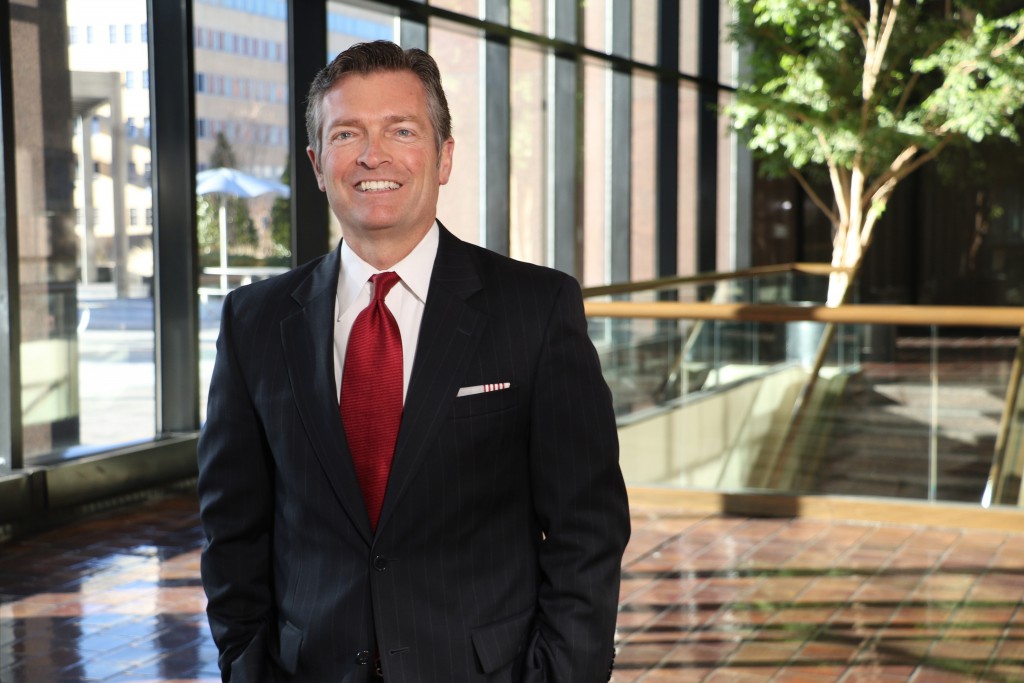 Chris S. Thrutchley
Chris Thrutchley is a shareholder in the Tulsa office of GableGotwals. For nearly 30 years, Chris  has counseled employers regarding best labor and employment law practices and has successfully defended employers in labor and employment disputes (arbitration, litigation, administrative proceedings) around the country. Benchmark Litigation named Chris as a Labor & Employment Star, and ALM Media and Martindale-Hubbell selected Chris as a 2019 Top Rated Lawyer in Labor & Employment Law. In addition, Chris was included among the 2020 Best Lawyers in America for management side labor law.
His combination of complementary experiences as Chief of the Oklahoma Attorney General's Office of Civil Rights Enforcement (OCRE) and as an HR director for one of Tulsa's largest unionized employers gives him unique and valuable insight on labor, employment, and employee relations issues.
While serving as Chief of the OCRE, Chris not only led a team of lawyers and investigators enforcing employment laws, but also fair housing laws. He also filed the State's first employment and housing discrimination enforcement actions that led to the successful recovery of relief for multiple victims of race and sex discrimination and harassment. He counsels and defends property owners in fair housing disputes, as well as employers in employment-related disputes.
Since 2016, Chris has served as an arbitrator on the American Arbitration Association's national panel of employment law arbitrators, and he arbitrates employment disputes around the country.  Chris also has been retained as an expert witness to testify regarding best HR and employment practices. Chris has been certified by the Society for Human Resources Management (SHRM) as a Senior Certified Professional (SHRM-SCP) and by the Human Resources Certification Institute (HRCI) as a Senior Professional in Human Resources (SPHR). He has been a member of the American Inns of Court Hudson, Hall, Wheaton Chapter; a past Chairman of the Oklahoma Bar Association Labor and Employment Law Section; a past VP of Legal and Legislative Affairs for the Tulsa Area HR Association; a past VP of Programs for the Tulsa EEO Coordinators Association; and a former board member of the OBA's Young Lawyers Division.
He is a frequently requested author and speaker on labor, employment, and HR topics and regularly provides training on compliance with all major labor and employment laws and on best employment practices for minimizing risk of costly liability. Representative training topics include:
Effective Recruiting, Selection, and Hiring
How to Discipline and Discharge without Fear of Claims
Harassment Prevention Training
Discrimination Prevention Training
Successfully Navigating the ADA Interactive Accommodation Process
What Every Supervisor Needs to Know About the ADA, FMLA, and Workers' Comp
Avoiding Wage and Hour Claims
Avoiding Unfair Labor Practice Charges
Retaliation Prevention Training
 Complying with the Oklahoma Medical Marijuana Act
PRACTICE AREAS
EDUCATION
J.D., University of Tulsa College of Law, 1993
B.A., Graceland University, 1989
AWARDS & HONORS
Benchmark Litigation
Labor & Employment Star
AV PREEMINENT
Top Rated Lawyer in Labor & Employment Law
Martindale-Hubbell Lawyer Ratings
Rated By Lawyers and Judges

Best Lawyers in America
Labor Law – Management
2020
PROFESSIONAL AFFILIATIONS
American Inns of Court
Oklahoma Bar Association
Tulsa County Bar Association
Tulsa Area HR Association
Tulsa HR Compliance Association
Society for Human Resource Management
American Arbitration Association
CONTACT CHRIS
918-595-4810
E-mail Chris
Download contact information


 Connect on LinkedIn