Real Estate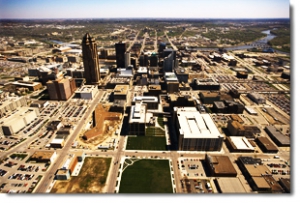 GableGotwals' real estate practice group devises creative and innovative approaches directed at achieving the most practical and cost-effective results for a broad base of clients throughout the United States.  We advise and handle all aspects of real estate or land acquisition and development, with the goal of placing our clients in the best position of achieving their business goals and taking advantage of new opportunities and strategies.
We have a proven record of effectively assisting our real estate clients in all aspects of commercial real estate matters including large-scale real estate financings and restructurings, project financing, purchase, sale, title examination, development, zoning and strategic land use planning, leasing, management and operation of industrial, commercial and residential property, not only locally but throughout the region.  Our clients range from large institutional owners and developers of industrial, office and retail properties to regional, local, and small business tenants and owners.  We have regularly represented both landlords and  tenants in commercial leasing transactions, builders and developers in construction and development projects, and businesses pursuing zoning and other regulatory approvals or relief.
GableGotwals also has a solid record of success, in conjunction with its litigation practice groups, representing utilities and pipeline companies in eminent domain proceedings, owners or landlords in eviction and enforcement actions, banks and other financial institutions in mortgage foreclosures and receiverships, and owners and lenders in all phases of bankruptcy matters, workouts and restructurings.
Primary Firm Contact(s) for this area of law: