Mergers & Acquisitions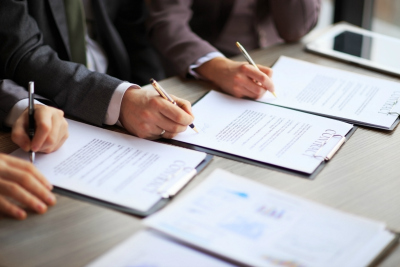 GableGotwals has extensive experience relating to the acquisition, consolidation and disposition of businesses, including:
Stock purchases
Asset purchases
Divestitures
Joint Ventures
Other sophisticated business combinations and reorganizations.
Our attorneys have extensive experience in analyzing, structuring, drafting, negotiating and closing that is part of these types of transactions. Our clients range from NYSE-listed companies to start-up ventures.
GableGotwals' participation in mergers and acquisitions includes negotiation and preparation of confidentiality agreements, letters of intent, asset purchase and stock purchase agreements, public and private securities offerings and financing documents, as well as analyzing and providing advice regarding tax, HSR, and structure issues, employment agreements and incentive compensation, business tax issues and a broad range of various general corporate matters.  Typical transactions involve assets and business enterprises in several states. Our lawyers represent parties in all roles including sellers, bidders, target companies, independent directors and shareholders.
Primary Firm Contact(s) for this area of law: