Education Law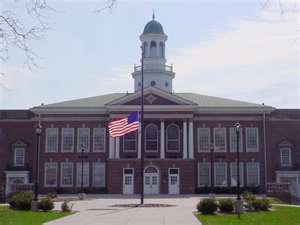 Gable Gotwals' attorneys have advised clients from elementary and secondary schools to major higher education institutions.  Our attorneys have represented universities in both General Counsel and Associate General Counsel roles.
Gable Gotwals offers an investigations practice in the event you need outside counsel conducting an internal investigation.  We have successfully handled Open Meetings Act violation accusations against educational institutions and represented such institutions in various forms of litigation in both state and federal courts.
Our attorneys have worked on compliance, open records requests, affiliation agreements, grant work, freedom of information issues, non-profit tax issues, research agreements, bond financing, employment matters and intellectual property issues and agreements for educational institutions. We have represented large universities in major transactions involving hospitals and medical school programs. Further, our attorneys have successfully assisted clients with educational grant sharing arrangements, tenure policies, contracting, contract negotiations and bidding policies.
Primary Firm Contact(s) for this area of law: