Corporate & Securities Law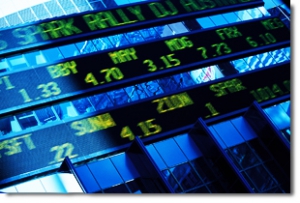 GableGotwals' corporate and securities law practice group provides expertise in areas such as:
Public offerings of debt and equity securities
Private offerings involving venture capital companies and angel capital companies
Compliance and reporting requirements associated with securities laws
Mergers and acquisitions
Corporate restructurings
Business planning
GableGotwals' attorneys have experience representing clients engaged in a number of industry specialties relating to oil & gas exploration, marketing, production and transportation, including MLP's; technology development; manufacturing; real estate investment and development; entertainment/media; publication and information processing; and telecommunications. GableGotwals' attorneys also have expertise in international transactions, including formation and support of foreign joint ventures and operating subsidiaries in conjunction with local counsel and foreign investor representation.
Business Formation, Planning and Growth
Our attorneys help draft and negotiate contractual arrangements among business owners as well as with their customers, suppliers and others. Our clients include individuals, public and private corporations of all sizes, partnerships, various forms of limited liability business organizations, private and public foundations, universities, hospitals, and other organizations involved in or considering business or commercial transactions. We also represent secured and unsecured lenders and equity investors in funding the acquisition of business enterprises, construction projects, and all types of related corporate finance activities. The firm assists businesses, governmental entities, non-profit organizations and individuals in the area of finance and capital formation, including mortgage loans, mezzanine finance, venture capital investing, capital equipment leases, and receivable and inventory financing.
Securities/Corporate Finance
In the securities area, our lawyers regularly handle a variety of private and public offerings. We have helped private companies "go public" and public companies "go private," and are regularly called upon to assist public companies and their affiliates in meeting the reporting requirements of the federal securities laws. Our attorneys assist public companies in anticipating and planning for the significant regulatory changes being imposed by the SEC. We regularly counsel companies on their Securities Exchange Act reporting obligations, including Forms 10-K, 10-Q and 8-K and assist in the preparation of their proxy statements, including submission of shareholder proposals to the SEC staff. Our securities and corporate finance team includes a number of former in-house counsels who have worked for a variety of publicly-traded companies.
Primary Firm Contact(s) for this area of law: