Corporate Finance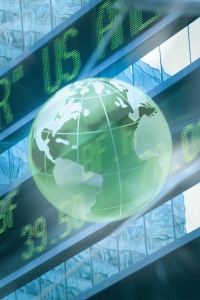 In lending and finance matters, GableGotwals has a long history of representing national and local financial institutions, insurance companies and borrowers of all sizes involved with a broad range of commercial financing transactions and workouts, involving working capital facilities, real estate loans, project finance, letters of credit, and many other types of credit arrangements.
Our lender clients have acted in many different capacities including:
Sole lenders
Agent banks and members of financial syndications
Lead lenders or participants
We have handled loans involving many different business sectors. These include:
Loans to publicly traded entities
Loans to tribes and tribal entities for many purposes, including gaming facilities
Loans to companies involved in wind energy, refining and processing, oil and gas exploration, energy transportation, manufacturing, fabrication, airline maintenance, repair and overhaul, real estate development, food service, hospitality and healthcare
Loans secured by commercial and private aircraft, vessels, and railroad cars
Construction loans for hotels, multi-family developments, retail facilities, and industrial buildings
We have also represented lender clients of all types in workouts, collections, foreclosures and bankruptcies, involving collateral in all parts of the United States and in many foreign jurisdictions.
Many of these loans have facilitated unique transactions or included complicated and unique features, including:
Subordinated debt facilities or mezzanine debt
Simple and complex intercreditor agreements
ISDA documentation and interest rate swaps
Export-Import Bank of the United States guarantees
Leveraged buyouts
Funding of buy-sell agreements
Rehabilitation tax credits
Collateral in multiple states and in other countries
Unusual collateral (including LLC or partnership interests, livestock, revenue pledges and health care receivables)
With respect to public finance, the firm regularly advises non-profit entities (including a major private university and health care system) on tax-exempt bond issuances, and has advised lenders on combined public finance/private loan transactions. Other issues we can provide assistance with include:
Requirements of municipal adviser status
Conflicts of interest and political involvement
Hiring and employment of current and former public officials
In addition to its work on behalf of financial institutions, GableGotwals has advised public and closely-held clients on recapitalizations, letters of credit and revolving credit facilities, real estate and capital improvement financing, energy finance, capital markets, private and public debt and equity financing, PIPE financing, and project finance. Our corporate finance and securities teams work together to provide guidance with federal and state securities regulations.
We also regularly serve as local counsel for lenders and borrowers on large transactions involving specific collateral located in Oklahoma or discreet issues governed by Oklahoma law.
Primary Firm Contact(s) for this area of law: