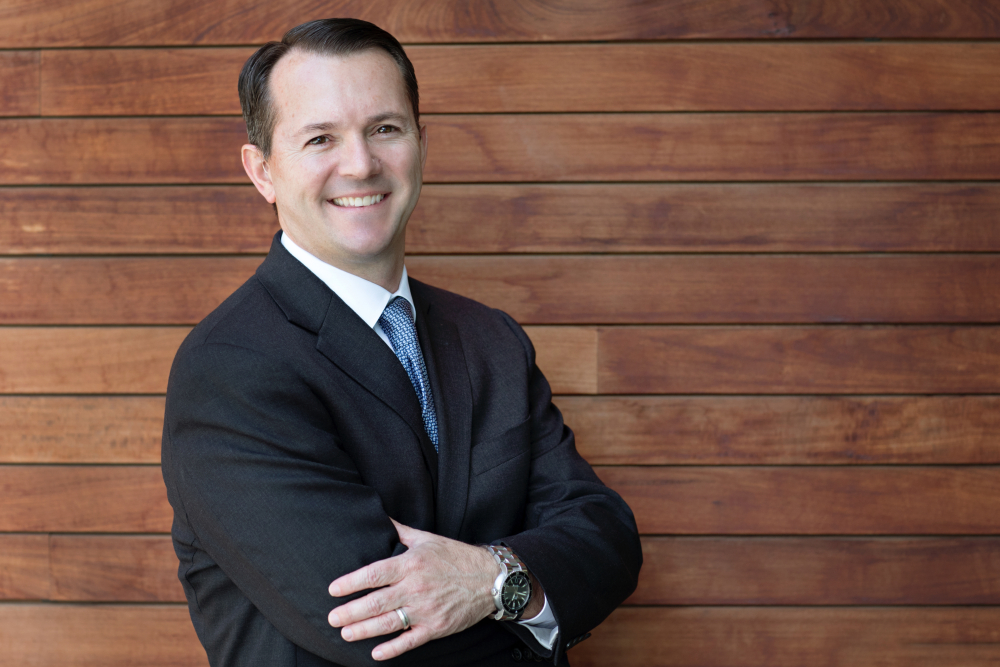 Lance Leffel
Lance Leffel is a shareholder in the Oklahoma City office of GableGotwals. He has extensive experience counseling and representing both corporate and individual clients in a wide range of industries including insurance, health care, banks, small businesses and construction. Lance has successfully handled numerous jury trials and appeals in addition to pre-trial settlements. As a litigator, he represents individual and commercial clients in state, federal and appellate courts. His approach is to seek common sense solutions to business, professional and personal disputes.
Lance regularly defends insurers against allegations of bad faith claims handling and institutional bad faith. He handles cases involving a wide range of policies and coverages ranging from homeowners' insurance, uninsured motorist coverage, commercial coverage to med-pay or no-fault medical coverage. He provides claims assistance and coverage opinions to insurers on both personal and commercial policies.  Lance frequently provides in-house claims training for insurance adjusters on good claims practices and ethics.
In the health care arena, he has worked with physicians, hospitals, out-patient surgery centers, assisted living centers and nursing homes in cases involving allegations of professional negligence. He also represents businesses in all types of commercial litigation including contract disputes, construction litigation, warranty claims, antitrust litigation and business torts. Lance also provides general business-legal advice and services including entity organization, contract negotiation and dissolution.
Lance is a member of the Oklahoma County Bar and the Federal Bar Association. He is president-elect of the Oklahoma City Chapter of the Federal Bar Association and has been invited to join the International Association of Defense Counsel.
Lance's Experience Includes:
Successfully defended insurer and named adjuster in three-week extra-contractual jury trial in Tulsa County State Court in a suit filed by homeowners following a series of water losses. Plaintiffs sought over $20 Million in damages and claimed debilitating injury from mold exposure. Obtained post-trial fees and costs for insurer.
Obtained unanimous defense verdict for physician in pelvic surgery injury case.
Obtained summary judgement for insurer in extra-contractual case arising from denial of a wind-storm loss.  Successfully litigated claim on appeal to Oklahoma Court of Civil Appeals and obtained fees and costs for insurer.
Obtained Declaratory Judgment for insurer in coverage dispute in the United States District Court for the Eastern District of Oklahoma.
Obtained summary judgment for insurer in case pending in the United States District Court for the Western District of Oklahoma. Case arose from denial of benefits under a life insurance policy.
Obtained summary judgment for insurer in Federal District Court for the Western District of Oklahoma in case arising from dispute over scope of damage in wind/rain loss, alleged delay in claims handling.
Obtained Summary Judgment for insurer in Tulsa County State Court case denying coverage to property owner in coverage dispute. Successfully litigated appeals to Court of Civil Appeals and Oklahoma Supreme Court.
Obtained jury verdict for business partners defrauded in purchase of boat and RV business obtaining seven figure compensatory damage award and punitive damages.
Obtained jury verdict for home purchasers in case against developer and realtor for failure to disclose material defects in home under the Residential Property Disclosure Act. Obtained an award of attorney's fees for clients.
Obtained 1.2 Million in liquidated damages through summary judgment in breach of contract action in favor oil field services provider.  Obtained seven figure jury verdict in subsequent trial for damages.
EDUCATION
J.D., The University of Oklahoma, 2002
B.S., The University of Oklahoma, Degree in Letters, 1998
AWARDS & HONORS
Best Lawyers
Commercial Law
2013-2020
Super Lawyers
Business Litigation
Personal Injury
Medical Malpractice
General Litigation
2013-2019
Super Lawyers Rising Star
2008-2012
PROFESSIONAL AFFILIATIONS
Oklahoma Bar Association
Oklahoma City Bar Association