Litigation Case Results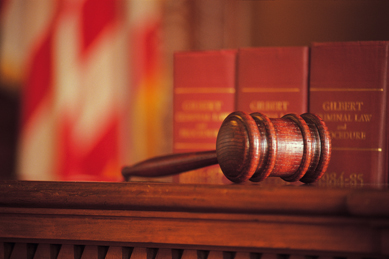 Major Federal Court Win
A judgment was obtained in the USDC for the Western District of Oklahoma, dismissing with prejudice a four-year, $10 million plus lawsuit filed against the firm's clients. In addition to throwing out the case, the judge sanctioned the plaintiffs for discovery misconduct and required the plaintiffs to pay for all the fees and costs incurred by the client during the discovery dispute. In addition, they are required to pay the costs for defending an initial lawsuit which was dismissed in a failed attempt to avoid an earlier discovery dispute.
Half A Million Dollars Recovered for Client
Successfully secured a prompt settlement recovering nearly half a million dollars for a client in a lawsuit involving a breach of a nondisclosure agreement, unfair competition, and misappropriation of confidential client data by the client's former director of sales.
Unanimous Verdict for the Defense
A unanimous defense verdict was returned by a jury for a national retailer in Hawaii Circuit Court about an hour's deliberation. Plaintiff claimed that her pre-existing spondylolisthesis was asymptomatic before an accident and that the store was negligent in failing to control the child, thereby, allowing a dangerous condition to exist on its premises. Defendant denied the existence of the dangerous condition, and further claimed that while the surgery may have been necessary for her preexisting condition, it was not causally related to the accident.
Client Successfully Defended in Case Seeking $10 Million
Successfully defended a major energy company in a two-week jury trial in which qui tam plaintiffs sought judgment in excess of $10 million.
Litigation Case Results
Tenth Circuit Court of Appeals Affirms Multi-Million Dollar Breach of Contract Judgment
After obtaining a $22.65 million judgment for the Firm's client for a counterparty's breach of a major gas asset purchase agreement, also obtained an award of interest and attorneys' fees ultimately resulting in the client recovering nearly $30 million.
Royalty Owner Class Certification Denied
Obtained the first denial of a class certification motion on behalf of royalty owners in federal district court in Oklahoma City in almost 13 years. Subsequent decisions in the district followed suit.
Energy Litigation Group Successfully Persuades North Dakota Court to Refuse to Certify a Class Action
A North Dakota court refused to certify a class action urged by a plaintiff on behalf of royalty owners in a large production unit in North Dakota. The lease royalty provisions at issue allowed for deduction of certain post-production costs. In opposing the motion for class certification, the Defendants argued against certification of the class, and additionally opposed certification based on the merits of the underlying action, filing motions for summary judgment in favor of all of the defendants.
Litigation Team Secures Dismissal of Federal Action Against Corporate Directors and Officers
In granting the motion to dismiss, the United States District Court for the Northern District of Oklahoma found that under the fiduciary shield doctrine, the corporation's contacts with the forum state cannot be used to establish jurisdiction with its officers and directors.
Obtained Victory for Life Insurance Company
Represented life insurance company before the Tenth Circuit Court of Appeals and obtained favorable judgment for client regarding whether the deceased's beneficiaries were entitled to accidental death benefits after an overdose of prescription drugs.
Complaint to Trial in Less Than 60 Days
With a prompt adjudication on the merits crucial to the development of a $250 million wind farm project, the firm persuaded a federal court to set a merits trial less than two months after the case was filed. At trial, the Honorable Judge Gregory Frizzell found that in this instance, the proposed wind farm would not interfere with the plaintiff's reasonable use of the surface estate to explore and develop its mineral interest and defeated the plaintiff's request for a permanent injunction.
Billion Dollar Affirmative Injunctive Relief
Pursued and successfully obtained injunctive relief worth approximately one billion dollars requiring affirmative assignment of oil and gas properties to rightful owner and successfully defended appeal of trial court decision to the Tenth Circuit Court of Appeals.
Multi-Million Dollar Medical Malpractice Judgment
Obtained multi-million dollar medical malpractice judgment in action tried to state court jury and affirmed by appellate court on appeal.
Judgment Involving Properties Valued in Excess of $100 Million
In complex preferential rights action involving property valued in excess of $100 million, obtained judgment for client and successfully defended judgment in Tenth Circuit Court of Appeals.
Representation of Interstate Pipeline in Royalty Owner Class Action
Class plaintiffs sought more than $1.4 billion in damages.  Successful motion practice on behalf of defendant reduced claims by 75%, and, following a multi-week trial, client was able to settle for a fraction of the damages sought.
Property Judgment Involving in Excess of $65 Million in Properties
Obtained favorable trial court decision in verdict tried to jury in action involving complex contract action in Texas litigation involving claims valued in excess of $65 million.
Successful Trial Court and Appellate Representation Against MMS
Successfully handled trial court and subsequent appeal in matter involving Mineral Management Services, obtaining a favorable en banc decision for client in Circuit Court of Appeals.
Obtained Plaintiffs' Verdict in Excess of $100 Million
Successfully brought class action against utility company, obtaining trial verdict in excess of $100 million and successfully handled appeal which was affirmed by Arkansas Supreme Court.
Affirmance by State Appellate Court of $742 Million Verdict
In breach of merger agreement, obtained $742 million verdict and affirmance of same on appeal to state appellate court.
Multi-Million Dollar Verdict in Complex Commercial Litigation
In complex commercial lawsuit obtained multi-million dollar verdict in addition to declaratory relief valued at hundreds of millions of dollars, including successful defense of same on appeal.
Multi-Million Dollar Plaintiffs Verdict
Three month trial of ground breaking private realator qui tam action under the False Claims Act.  Case was settled after favorable jury verdict, but before statutory penalties were imposed by the Court.
MDL Class Action Antitrust Litigation
Obtained summary judgment for Fortune 500 company in multi-district class action antitrust litigation.
Summary Judgment at Trial Court
Obtained summary judgment for third party defendant in a class action involving indemnification claims exceeding $100 million.
Obtained Dismissal (Forum Non Conveniens) and Appellate Affirmance
In an action involving foreign litigants, obtained favorable trial court decision dismissing client based on forum non conveniens which dismissal was upheld by the Tenth Circuit Court of Appeals.
Successful Appellate Representation
Represented insurer in action before Tenth Circuit Court of Appeals and obtained reversal of trial court with instruction for district court to enter judgment in favor of defendant on bad faith claims.
Summary Judgment at Trial Court
In action representing employer, obtained summary judgment in favor of client/employer in claim involving sexual harassment and retaliation in violation of Title VII.
Obtained Summary Judgment for Employer
In action by Plaintiff alleging age discrimination and related employment claims, obtained favorable trial court rulings.
Results obtained in any matter is dependent on the specific factual and legal circumstances, and do not necessarily mean the same results could be obtained in other cases.