Indian and Gaming Law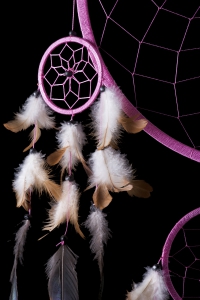 Indian Law is a unique practice area involving the sovereign status of Indian tribes. GableGotwals' attorneys recognize these unique issues and are able to offer a broad range of experience. Our attorneys provide expertise in all areas of legal disputes including commercial law, business and transactional ventures, gaming issues, governmental relations, environmental areas, administrative practice, environmental concerns, land and water rights, and litigation matters. GableGotwals' attorneys have successfully represented Indian tribes, their leaders, vendors, and organizations in federal, state, tribal court and before administrative agencies, and have successfully argued on behalf of Indian rights before the United States Supreme Court.
GableGotwals' attorneys include Dean Luthey who has been recognized by his peers as a premier attorney in Oklahoma in Native American Law, with honors including: Best Lawyers in America as Tulsa's Best Lawyer in Indian Law for 2012, a Chambers USA selection as a Band I attorney (Native American Law), and Super Lawyers designation as a Top Rated Lawyer in the area of Native American Law. Dean Luthey additionally serves as general counsel of the Oklahoma Indian Gaming Association.
Indian tribes in Oklahoma have been successful at developing gaming and non-gaming enterprises, resulting in opportunities for tribes and for those individuals and entities who conduct business with tribes. GableGotwals offers clients the resources of experienced Indian law practitioners in addition to boasting the specialized services of attorneys in other disciplines necessary to provide comprehensive services for Indian law and tribal economic development. We are committed to providing tribal governments, organizations, and vendors efficient, effective, and high-quality legal representation.
Successes and experience by GableGotwals' attorneys includes:
Obtaining for the Acting Chief of the Cherokee Nation a dismissal on sovereign immunity grounds of an 8-year-old federal case in Washington D.C. brought by freedman former tribal members.
Obtaining an arbitration award against the state for a major Indian tribe invalidating an Oklahoma Supreme Court decision construing the state's gaming compact as a waiver of sovereign immunity.
Obtaining dismissal of federal employment law claim against a state law organized tribally owned business on sovereign immunity ground that was upheld by the Tenth Circuit.
Representing tribes in federal cases against the United States that determined the definition of Class II electronic bingo and pull-tabs achieving favorable outcomes that allow for today's robust tribal gaming environment, with all cases affirmed by federal courts of appeal.
Successfully fighting in Washington to block proposed rule-making by the federal National Indian Gaming Commission that would have redefined and destroyed the Class II gaming that has led to much tribal prosperity.
Representing the gaming commissioner of a large gaming tribe in a dispute with the NLRB.
Obtaining certiorari and arguing before the U.S. Supreme Court a case clarifying the federal taxation of tribal pull-tab gaming.
Involved in oversight of implementation of tribal/state compacts on gaming and tobacco.
Involved in developing concepts of water law.
Analyzing and reviewing the historical Cherokee Code in assisting with preparing and developing the most recent enactment of the Cherokee Code.
Publications on tribal sovereign immunity issues.
Primary Firm Contact(s) for this area of law: