Environmental Law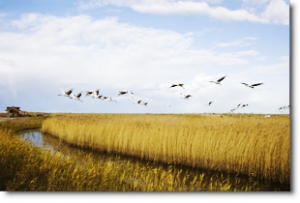 GableGotwals brings a specialized, realistic approach to the evaluation and resolution of environmental issues throughout Oklahoma and the region.
We help companies understand their environmental rights and responsibilities under state and federal law to help them avoid costly violations and penalties. We frequently lead negotiations and represent clients in hearings with regulatory bodies such as the EPA, U.S. Department of Justice as well as a variety of state counterparts in Oklahoma, Texas, Arkansas and Kansas.
Our attorneys help our clients identify, evaluate, quantify and weigh the environmental risks involved in acquisitions, mergers and divestitures. We offer creative solutions to manage, mitigate or shift risks to ensure a good deal does not fail to close due to environmental issues.
GableGotwals' attorneys have represented clients of all sizes in state and federal litigation and appeals involving complex issues such as land use, water and air pollution, asbestos, oil field pollution, pipeline spills and hazardous waste sites.
As experts in CERCLA, Clean Air Act, TSCA, Clean Water Act, OSHA, MSHA, RCRA and DOT compliance, we are familiar with emerging climate change regulations and what they will mean for companies nationwide.
Primary Firm Contact(s) for this area of law: