Campaign Finance & Election Law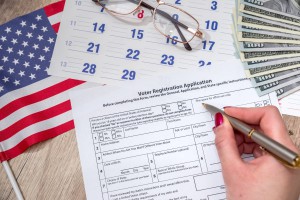 In the current enforcement environment, corporations, political contributors, lobbyists, and PACs face unprecedented scrutiny of their compliance with campaign finance, disclosure, and government ethics laws. Given the increasingly complex web of federal, state, and local government ethics and political laws, government officials and those interacting with them must be aware of the laws governing their behavior.
GableGotwals' attorneys have a wealth of experience with campaign finance and election law.  Clients include candidates, political committees, and contributors, who have a wide range of ideological viewpoints. We advise on all aspects of federal, state and local campaign finance, lobbying, fundraising, and gift giving provisions.
Our attorneys have appeared before the Oklahoma Election Board, various county election boards, the Oklahoma Ethics Commission, and represented clients in recount and election contests.
Our attorneys provide strategic guidance through the complexities of election law and have the expertise necessary to make prompt and strategic decisions should a crisis occur.
Our expertise includes:
Representing clients before the Oklahoma Ethics Commission
Representing clients before the Oklahoma Election Board
Representing clients before county election boards
Representing clients in election recounts
Litigating election irregularity allegations
Creating Political Action Committees
Advising corporate clients regarding the use of corporate funds
Advising candidates
Providing training for corporate executives
Advising regarding communications on public issues
Primary Firm Contact(s) for this area of law: