Renee Demoss Concludes Successful Term as Oklahoma Bar Association President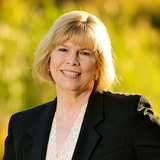 Renee Demoss, a 30 year attorney with GableGotwals, recently concluded her term as President of the Oklahoma Bar Association. She will now serve a one year commitment as Past President. Under Renee's leadership, the OBA addressed the issue of judicial elections, added new programs and enhanced existing services.
GableGotwals is honored to have several shareholders who have served as OBA President. In addition, the Firm as a whole is active in various committees.
Thank you Renee for a job well done!