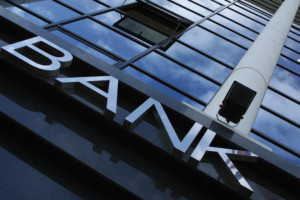 Financial Services Victory: Civil RICO award in favor of Security Bank & Trust Co. upheld by Oklahoma Court of Civil Appeals
On November 15, 2018, the Oklahoma Court of Civil Appeals affirmed summary judgment in favor of Security Bank & Trust, Co. (Security Bank) on its claims for fraud, conspiracy and civil RICO (racketeering) against a former bank customer and a former bank employee. Security Bank was awarded actual and treble damages totaling $3,645,412.80.
The defendants conspired to orchestrate a months-long fraudulent check writing scheme to enable the bank customer to surreptitiously overdraw his checking account. Through a series of false representations to bank, the customer was allowed to withdraw cash and write checks to himself, his affiliated companies, family, friends, and numerous third-parties in order to obtain cattle, equipment, and supplies, and to purchase and make improvements to his ranch.
The Court held an evidentiary hearing on Security Bank's request to appoint a receiver to oversee and account for the cattle operations. Evidence presented at the hearing, including testimony from a former ranch hand, outlined numerous steps the defendants had taken to conceal the fraud by transferring assets among entities, re-titling trucks and equipment, hiding cattle outside the state of Oklahoma, and buying and selling cattle in the names of minor children and others. One of the defendants' notable transactions included a "sale" of a 50% interest in a registered pure-bred Angus cow valued at $1,000,000. The cow existed but later died under mysterious circumstances.
In its opinion, the Court of Appeals specifically noted that the court may find an inference against a corporation where an employee or officer has invoked the Fifth Amendment privilege against self-incrimination. During discovery, the former customer invoked his Fifth Amendment privilege and argued that the privilege applied not only to himself but to the corporate entities he had formed to conduct his cattle operations. Affirming the district court, the Court of Appeals determined that the former customer and "his corporate and LLC entities operated interchangeably as participants in the scheme to defraud" Security Bank and that the former customer and his entities were liable as a matter of law for fraud, conspiracy, and racketeering.
Security Bank was represented by Robert J. Carlson and Brandon C. Bickle of GableGotwals and N. Georgeann Roye of Miami, OK. Defendant former bank customer was represented by Ryan A. Ray of Norman, Wohlgemuth, Chandler, Jeter, Barnett & Ray of Tulsa, Ronald B. Stockwell of Miami, OK, and J. Ken Gallon or Miami, OK; Defendant former bank cashier was represented by Stephen G. Layman of Taylor, Ryan, Minton & Van Dalsem of Tulsa.