GableGotwals Welcomes its Summer Interns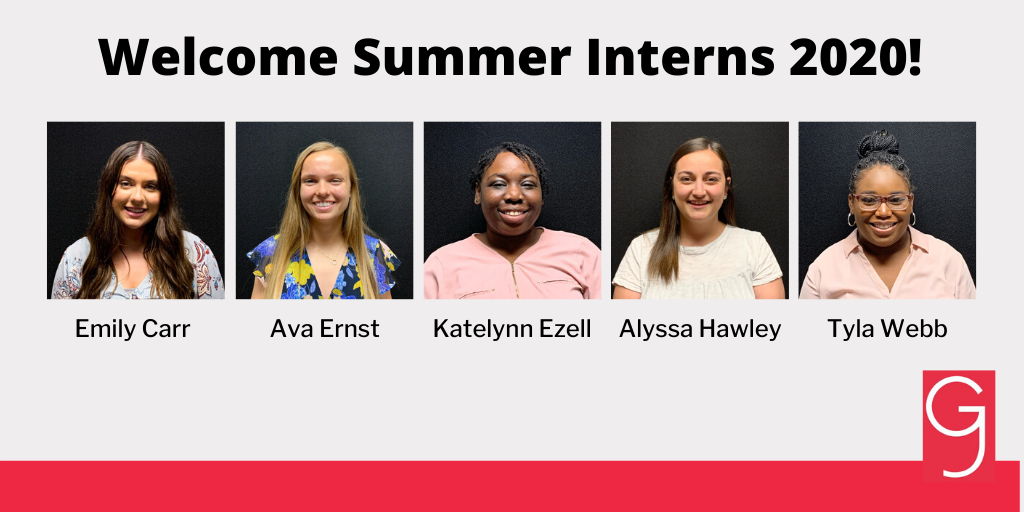 GableGotwals welcomes five students who are participating in its 2020 summer internship program, which was developed to provide an opportunity for a rising diverse student in high school or college to experience working at a law firm. The program's goal is to expose diverse students to a law firm environment to understand its various business functions, to identify and gain perspective in the tangible results of a diverse and inclusive work culture, better preparing them for future leadership opportunities, and to provide a pipeline for minority students to enter the legal profession, whether in an administrative role or as an attorney. Students who participate in the program are invited to return each summer.
"I am proud to work at GableGotwals where we value the importance of continuing programs such as our Summer Internship Program, even during the current economic downtown. It is essential that we continue to provide equal opportunities and career development to our future leaders," said Patti Flynn, Director of Administration and Human Resources.
2020 GableGotwals Summer Interns
Emily Carr is a graduate of Owasso High School. Emily was an active member in Mock Trial where she was a three time state finals attendee. She is also the co-founder and acting Vice President of the Young Democrats Club. Emily will attend the University of Oklahoma in the fall, studying Sociology with a focus in Criminology.
Ava Ernst, who participated in last summer's intern program, is a graduate of Bishop Kelley High School. Ava was a National Merit Finalist and Scholar, AP Scholar with Honors, Brother Bernardine Scholar, member of senior class board, and 5A Soccer All-State and All-District Honorable Mention player on varsity and ECNL teams. When not playing soccer, she volunteered with the National Charity League for five years, with Pet Adoption League and Operation School Bell being her favorite philanthropies. In the fall, Ava will attend the University of Notre Dame, where she plans to double major in Political Science and English. She is looking forward to playing intramural rugby and soccer, joining the running club, and enjoying every minute of the home football games.
Katelynn Ezell is a graduate of Edison High School and Tulsa Technology Center. Her volunteer experience includes working at Camp Hope, the Community Food Bank of Eastern Oklahoma, and Glad Tidings Ministries. Katelynn is the founder and former Chair of Edison's African American Club and was a member of the Principal's Cabinet and Business Professionals of America. She was awarded 2nd place for the African American Heritage Bowl and 2nd place at the Business Professionals of America Prepared Speech Competition. Katelynn enjoys playing softball and basketball. She will attend the University of Central Oklahoma in the fall, majoring in Political Science.
Alyssa Hawley, who participated in last summer's intern program, is a graduate of Kellyville High School. Alyssa will be a junior at Oklahoma State University where she is studying Psychology. She is a member of Sigma Phi Lambda, the American Red Cross, Our Daily Bread, Cowboython, Delight, Native American Student Association, and is a Prayer Group Leader.
Tyla Webb is a graduate of Central High School where she was named on the Principal's Honor Roll, the National Honor Society, and the Presidential Gold in Academic Excellence. She was the Senior Class Vice President, the Salutatorian, Historian of the National Honor Society, Editor of the yearbook, and a member of Junior ROTC. She is active with many local youth councils and enjoys singing in Paradise Baptist Church's youth choir. Tyla will be attending the University of Oklahoma, studying Psychology with a Pre-Law track.
If you are interested in applying for next year's Summer Internship Program, please contact Patti Flynn.