GableGotwals Wins Unanimous Oklahoma Supreme Court Decision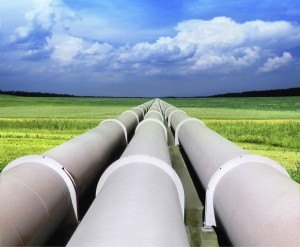 GableGotwals recently secured a unanimous victory from the Oklahoma Supreme Court regarding the necessity of takings under the power of eminent domain. The Firm's client, a FERC interstate natural gas pipeline, brought a condemnation action to acquire additional easement rights, including access easements over existing roads because the existing agreements between the parties did not provide reliable access to the pipelines and facilities for erosion control and maintenance work. The landowner challenged the necessity of the taking, arguing that the preexisting easements preempted any later exercise of eminent domain and that the taking did not meet the legal standard of necessity for public use. The Oklahoma Supreme Court rejected the landowner's arguments and ruled in favor of the Firm's client.
In affirming the district court's ruling, the Oklahoma Supreme Court upheld well settled law that the right of eminent domain cannot be contracted away, meaning that preexisting easements do not prevent later exercise of eminent domain. The Court also reiterated that condemning authorities, such as pipelines, have wide discretion in determining the location and routes of their easements. The Court concluded that the easement rights sought in the condemnation action were necessary for the public use.
The GableGotwals team included oil and gas shareholders John Dale, Ryan Pittman, Barbara Moschovidis, and Alicia Edwards, with appellate assistance from associate Hope Forsyth.