GableGotwals seeking Help Desk/Desktop Support Technician, Level I and II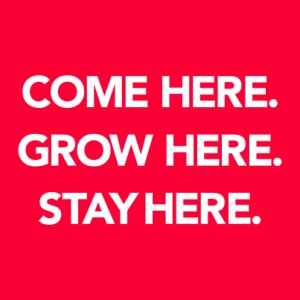 GableGotwals® is a full-service law firm with approximately 100 attorneys in our Tulsa and Oklahoma City offices. Our attorneys represent a diversified client base within the Southwest and across the nation in litigation, regulatory and licensing issues, and transactional matters. We are committed to diversity through recruiting, hiring, mentoring, retaining and promoting our attorneys and staff.  The Firm's success can be attributed to hard work, dedication to client service, and an atmosphere of integrity and respect for one another. GableGotwals is the only law firm named as one of the "Best Places to Work in Oklahoma." This carries over into a work culture and environment that is welcoming and inclusive.
To apply:  To apply for this position, please click here
Job Summary:
The Help Desk/Desktop Support Technician will provide first and second level technical support to attorneys and staff for all technology related needs.  This position requires strong understanding of desktop operating systems and their related infrastructure.  You will be asked to perform a variety of technical functions including providing system support such as PC/software user support, hardware support and configuration, general network troubleshooting and support of printers, desk, audio visual, videoconferencing and cell phones. You will be part of a team and assist in daily tasks, documentation and other projects as required.
Essential Job Functions:
Provides end user support including troubleshooting software and hardware problems, software support for MS Office Suite, various legal and proprietary apps, general support and troubleshooting.
Responds to help desk calls, emails and ticket requests, and subsequently documents such tasks in ticketing system
Performs analysis and administrative tasks in installation of new and existing personal computers and their applications.
Remote access support and troubleshooting.
Supports audio visual/video conference technology, including set-ups, troubleshooting and resolution.
Provides support for hardware configuration and maintenance including installing new equipment, upgrading existing equipment and doing general maintenance.
Network administrative assistance, including performing network account maintenance to include new user set-up, adding groups for network and assisting in accessing folders and files.
Printer setup, support, and administration.
Other duties and responsibilities as assigned by management.
Computer Skills    
Experience as a Computer Technician or Desktop Support Specialist
Strong oral and written communication skills
Self-starter with the ability to stay on task and work with minimal supervision.
Strong understanding of Microsoft operating systems and applications
Experience with the Microsoft Office 365 suite
Knowledge of Active directory and the ability to work within it.
Understanding of IT infrastructure in an enterprise environment
Very strong troubleshooting skills
Ability to plan, document and execute complex tasks
Ability to multitask and prioritize
A+, N+ certification
Customer focused
Client Service Skills
Effectively interact and communicate with attorneys, legal assistants and clients.
Prioritize and handle multiple rush requests to meet deadlines.
Excellent communication and interpersonal skills. Ability to present information clearly and concisely so recipients understand the information or instructions. Asks appropriate questions to clearly understand requests.
Professional telephone etiquette.
Acknowledge and reply to e-mail, help desk or telephone requests promptly.
Working Environment
Fast-paced environment with pressured deadlines.
Interior office with low to moderate sound levels.
Possible ON-Call support with an occasional night or weekend required
Qualifications
Detailed Oriented: Produces highly accurate work product.
Problem Solving – Ability to find a solution with billing-related problems.
Analytical Skills – Ability to use thinking and reasoning to address situations.
Organized – Possessing the trait of being organized or following a systematic method of performing a task.
Goal Oriented – Ability to focus on a goal and obtain a pre-determined result.
Reliability – Excellent attendance record, being dependable and trustworthy.
Team-Player – Promotes cooperation, professionalism and commitment within department to achieve goals and deliverables.
Committed – Shows hard-work, commitment and dedication on the job and adheres to following firm policies.
Education, and Experience:
High School Diploma or GED required.
Associates Degree with aspirations to achieve bachelor's degree or higher.
Minimum 3+ years IT support experience in Helpdesk/Technical support environment
Law firm experience a plus.
Physical Demands
While performing the duties of this job, the employee will be required to read from hard-copy paper and computer screen, sit, talk, hear, use wrist, hands and fingers repetitively to type, write, operate computer and other office equipment/machinery, handle and grasp paper and other office objects. Additionally, the person in this position will remain in a stationary sitting position 90% of the time working on a computer; occasionally moving about our multi-floor office to visit and meet with others and/or attend meetings, access file cabinets, use office machinery, etc., which will require bending and lifting of items less than 40 lbs.
____________________________
The qualifications, physical demands, and work environment described herein are representative of those an employee will encounter and must meet to successfully perform the essential functions of this job.  Reasonable accommodations may be made to enable individuals with disabilities to perform the essential functions.  The requirements listed in this document are the minimum levels of knowledge, skills, or abilities.
The above noted job description is not intended to describe, in detail, the variety of tasks that may be assigned but rather to give the incumbent a general sense of the responsibilities and expectations of his/her position. As the nature of business demands change, so, too, may the essential functions of this position.