GableGotwals Named 2017 Best Law Firm by Oklahoma Magazine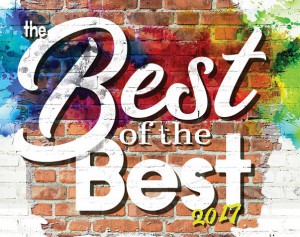 No matter the size of the firm or its area of expertise, these are recognized by our readers as standing up for their clients' best interests. In Tulsa, Conner and Winters focuses on business and corporate law and is a top pick with our readers, and Jones, Gotcher and Bogan has maintained its high standard for integrity for more than 50 years. Latham | Wagner | Steele | Lehman has attorneys in a large range of specialties and prides itself on attentive service to its clients. GableGotwals is an Oklahoma-based firm that represents clients across the United States, and Drummond Law earns high marks from our readers for its attorneys' banking law expertise.
Our OKC readers trust Doerner, Saunders, Daniel and Anderson in many areas of law, and Crowe & Dunlevy also receives high recognition for its talented and professional attorneys. Echols and Associates is a top pick in OKC for its experience in family law, and Foliart, Huff, Ottaway and Bottom Law Firm specializes in civil cases. Hall Estill is a trusted firm for our OKC readers, as is McAfee and Taft for its wide range of specialties. Tawwater Law Firm PLLC is another top picks for its expertise and professional service.