GableGotwals Formalizes Cybersecurity and Data Privacy Practice Areas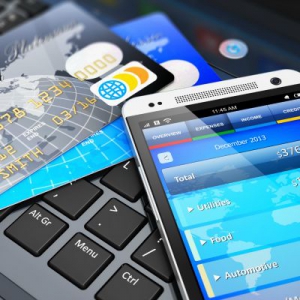 Cybersecurity and Data Privacy are complex and interrelated issues impacting nearly all corporations today. Due to technological advances that allow for the collection and storage of tremendous amounts of computerized data, corporations now manage significantly more information than ever before and are faced with an increased risk that such information will be improperly accessed or used. It is essential that corporations take necessary steps to secure and protect such data – both in terms of managing competitive business advantage and protecting the private information of customers and clients.
GableGotwals attorneys have been assisting clients in safeguarding and protecting data as required by law and based on best practices. Our attorneys also assist clients in identifying their responsibilities should such data be breached and in fulfilling those obligations.  Due to the significant increase in cybersecurity issues across the country and throughout the world, GableGotwals has formalized a Cybersecurity and Data Privacy Group to assist clients in navigating these complicated issues. With extensive backgrounds in compliance and employment law, Tom C. Vincent, II and Diana Tate Vermeire, lead the GableGotwals Cybersecurity and Data Privacy Group.
Tom has significant experience in banking, financial services, and trust company compliance, as both Chief Compliance Officer and Bank Secrecy Act/Anti-Money Laundering Officer.  A Certified Regulatory Compliance Manager, Tom's hands-on industry experience helps him guide clients though the myriad of state and federal laws, regulations and requirements to ensure compliance and protect them from potential lawsuits and regulatory action.  Tom's experience in data security, employee training and policy development allow him to assist clients in fulfilling their cybersecurity responsibilities with solutions tailored to their particular circumstances.
Diana has extensive experience in the corporate and nonprofit sectors bringing experience in the areas compliance review that includes an analysis of work place policies and procedures, identifying areas of exposure for potential litigation, and offering solutions that not only ensure compliance, but also the adoption of better corporate practices, particularly in the areas of employment law and cybersecurity and data privacy. In addition, her practice often involves Government Relations and representing clients with policy makers in order to negotiate compromises that are best for all parties.
For more information on Cybersecurity and Data Privacy, please view our practice area pages at www.Gablelaw.com.