GableGotwals Ranked in 2016 "Best Law Firm" by Best Lawyers®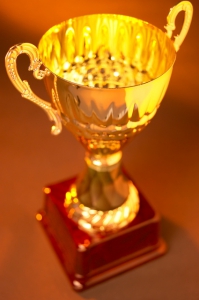 GableGotwals has been ranked in the 2016 U.S. News – Best Lawyers® "Best Law Firms" list regionally in 63 practice areas. The Firm has been named to the list every year since the program's inception in 2009. U.S. News & World Report and Best Lawyers announce the "Best Law Firms" rankings on November 2, 2015.
Firms included in the 2016 "Best Law Firms" list are recognized for professional excellence with persistently impressive ratings from clients and peers. Achieving a tiered ranking signals a unique combination of quality law practice and breadth of legal expertise.
The 2016 Edition of "Best Law Firms" includes rankings in 74 national practice areas and 122 metropolitan-based practice areas. One "Law Firm of the Year" is named in each of the 74 nationally ranked practice areas.
Ranked firms, presented in tiers, are listed on a national and/or metropolitan scale. Receiving a tier designation reflects the high level of respect a firm has earned among other leading lawyers and clients in the same communities and the same practice areas for their abilities, their professionalism and their integrity.
GableGotwals received the following rankings in the 2016 U.S. News – Best Lawyers "Best Law Firms":
Metropolitan Tier 1
Oklahoma City
Administrative / Regulatory Law
Arbitration
Bankruptcy and Creditor Debtor Rights / Insolvency and Reorganization Law
Commercial Litigation
Energy Law
Litigation – Bankruptcy
Litigation – Environmental
Litigation – Real Estate
Oil & Gas Law
Water Law
Tulsa
Antitrust Law
Appellate Practice
Arbitration
Banking and Finance Law
Bankruptcy and Creditor Debtor Rights / Insolvency and Reorganization Law
Commercial Litigation
Corporate Compliance Law
Corporate Law
Employee Benefits (ERISA) Law
Energy Law
Environmental Law
Health Care Law
Insurance Law
Litigation – Antitrust
Litigation – Banking & Finance
Litigation – Bankruptcy
Litigation – Construction
Litigation – Environmental
Litigation – ERISA
Litigation – Labor & Employment
Litigation – Real Estate
Litigation – Securities
Litigation – Tax
Litigation – Trusts & Estates
Native American Law
Natural Resources Law
Oil & Gas Law
Personal Injury Litigation – Defendants
Product Liability Litigation – Defendants
Tax Law
Metropolitan Tier 2
Oklahoma City
Banking and Finance Law
Corporate Governance Law
Employment Law – Management
Insurance Law
Litigation – Banking & Finance
Litigation – Regulatory Enforcement (SEC, Telecom, Energy)
Tulsa
Administrative / Regulatory Law
Corporate Governance Law
Employment Law – Management
Gaming Law
Land Use & Zoning Law
Litigation – First Amendment
Litigation – Intellectual Property
Litigation – Mergers & Acquisitions
Mass Tort Litigation / Class Actions – Plaintiffs
Mediation
Real Estate Law
Securities / Capital Markets Law
Metropolitan Tier 3
Oklahoma City
Litigation – ERISA
Litigation – Labor & Employment
Litigation – Securities
Mediation
Native American Law