GableGotwals Is Pleased To Welcome Steve Adams, John Russell and Ryan Pittman to the Tulsa Office and Jay Walters to The Oklahoma City Office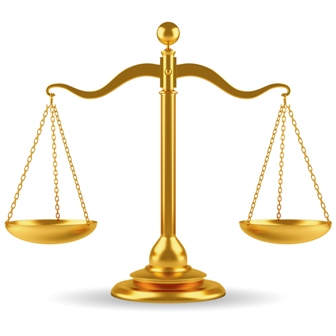 Steve Adams
Shareholder in the Tulsa office
A former Oklahoma District Judge, Steve Adams' practice is devoted to complex civil trial work. Steve has handled a variety of cases in federal and state courts, and before federal and state regulatory agencies, related to the rights and duties of energy producers, including claims of environmental contamination, claims for underpayment of oil and gas royalties, claims related to indemnity agreements, claims asserting fraud and breach of contract relating to business combinations as well as acquisitions and divestitures.
sadams@gablelaw.com
(918) 595-4876
John D. Russell
Shareholder in the Tulsa office
John Russell's practice focuses on complex commercial litigation and white-collar crime. He has handled business litigation for telecommunication providers, engineering firms, insurance companies, and oil and gas companies. John has conducted internal investigations for, and otherwise represented, numerous public and private companies and their boards and committees. For these clients, he has handled matters such as Sarbanes-Oxley compliance, corporate and accounting fraud, securities fraud, health care fraud, environmental violations, tax fraud, lending practice violations, and public corruption. John also represents executives and directors of such entities.
jrussell@gablelaw.com
918-595-4806
Jay Walters
Shareholder in the Oklahoma City office
Jay Walters is a trial and an appellate lawyer whose practice spans a broad range of business and personal disputes, including business and personal torts, securities fraud, class actions, antitrust, shareholder derivative suits, insurance coverage and bad faith cases, intellectual property, communications law, and products liability. He has represented both plaintiffs and defendants in federal and state antitrust claims involving alleged restraints of trade, including monopolization, combinations, tying, boycotts, monopsony, and below-cost pricing. Mr. Walters also has litigated matters on behalf of a number of Indian tribes regarding gaming and membership issues.
jwalters@gablelaw.com
405-235-5517
Ryan Pittman
Associate in the Tulsa office
Ryan Pittman's practice focuses primarily on civil litigation, including oil and gas matters, antitrust claims, shareholder derivative suits, personal injury, general contract disputes, and class actions. His six years of experience as an independent landman prior to becoming an attorney provide him with a unique insight into a variety of oil and gas matters, such as negotiating and drafting contracts, title examination, regulatory procedure and compliance, lessor-lessee disputes, rights and duties of operators, working interest owners, and royalty interest owners.
rpittman@gablelaw.com
918-595-4874