Community Bankers Association of Oklahoma Announces GableGotwals as Federal Compliance Partner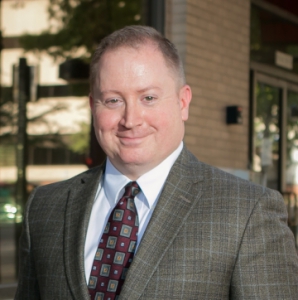 The Community Bankers Association of Oklahoma (the "CBAO") announced today a new partnership with the well-known law firm GableGotwals, to offer federal bank compliance services to its member banks. Community banks in Oklahoma and across the nation are reeling from excessive regulation and are searching for ways to comply while still remaining competitive and supportive of the communities they serve.
With this new membership benefit, any CBAO member bank can call or email GableGotwals on general federal compliance issues to receive support and answers at no charge to the bank. This benefit is in addition to the excellent bank, state and federal, regulatory assistance already provided to CBAO member banks by the Paul Foster Law Firm and CBAO General Counsel Paul Foster.
Craig Buford, President & CEO of CBAO, stated, "we are tremendously excited to add the GableGotwals law firm to our arsenal of weapons. They will be greatly used in our battle to assure that Oklahoma community banks, who are the backbone of this state's economy, remain vital to their communities. Tom Vincent, the compliance attorney for GableGotwals in this project, has shown through our negotiations a strong belief in the community banks of this state and supports CBAO's passion to keep its member banks competitive.
Tom Vincent also stated, "GableGotwals understands that Oklahoma community banks are facing an increasing amount of regulation without the size and infrastructure to hire in-house attorneys and former regulators to navigate these issues. Our firm sees this relationship with CBAO as a practical way to minimize compliance costs to its members and give them more time and energy to do what they do best – serve their customers and their communities."
More information can be found at www.cba-ok.org. The Community Bankers Association of Oklahoma is a trade association serving only banks owned or chartered within the state; and is Oklahoma's strategic partner with the Independent Community Bankers of America (ICBA).
Click here for more information on accessing the compliance support line.