Several GableGotwals Attorneys Have Recently Presented in the Community and Across the Country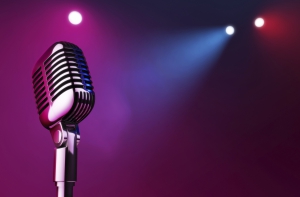 Graydon D. Luthey, Jr., spoke on April 25 at the International Masters of Gaming Law in San Diego, California. Dean spoke along with Jamie Hummingbird, the Cherokee Nation Gaming Commissioner, and Dan Little, Associate Commissioner, National Indian Gaming Commission. The group addressed how advances in technology continue to shape the landscape of the Indian gaming world and provide a glimpse at what new technology is on the horizon and how Indian gaming can prepare for the next step in gaming evolution. Dean will also speak at the Sovereignty Symposium in Oklahoma City on June 4 and 5. The panel will discuss the current and future state of internet gaming.
David McKinney spoke at the Medical Group Management Association (MGMA) in Oklahoma City at their annual conference on April 24 and 25. His topic covered human resource law in the healthcare environment.
Susan Jordan presented a seminar to the OSU Medical School Residents on physician risk, documentation and issues that give rise to lawsuits. The presentation on April 15 was the first of a series of 10 topics that GableGotwals attorneys will speak on to both the residents and the medical staff.
Terry Ragsdale spoke at the New Developments in the Natural Gas Industry held at the University of Tulsa College of Law on April 10. Terry's presentation covered state law issues relating to hydraulic fracturing.
COMING UP…
Tim Carney, Erin Dailey and John Synowicki will all present during the annual State of Oklahoma Human Resources conference May 7, 8 and 9. This is the third year GableGotwals has sponsored the conference and presented to the over 600 attendees. Tim's topic is the Power of Social Media in the Workplace, Erin will speak on Powering Up to Prevent and Defend Wrongful Termination and John will present The Buzz About Immigration Law.
Jeff Curran will speak on June 22 in Dallas on The Fundamentals of Entertainment Law at the 2014 Intellectual Property Law Seminar sponsored by the Intellectual Property Law Section of the Oklahoma Bar Association. Paul Rossler is Chairman of the 2014 Innovator of the Year Committee of the OBA.