2014 Dispute Resolution Awards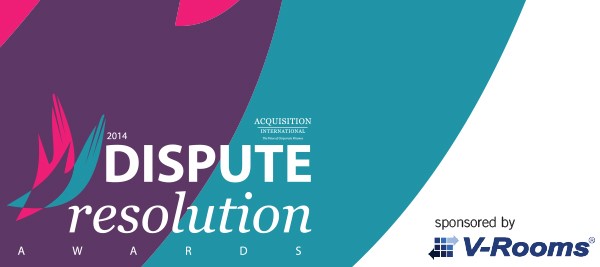 GableGotwals has been recognized in the 2014 Dispute Resolution Awards in the category of Litigator of the Year for Oklahoma. The awards are coordinated by Acquisition International and GableGotwals was the only Oklahoma law firm to be honoured as a part of the Dispute Resolution Awards.
Since 2010, Acquisition International Magazine's annual awards have been celebrating excellence, innovation and performance across the business, legal, financial and investment communities. Each series is designed to reward those most deserving in this very global and very challenging environment. They give a comprehensive analysis of the industry and a complete run through of the best of the best in terms of industry experts.
The corporate world is inherently open to risk and disputes are rife. Being costly, time-consuming and distracting, early and effective resolution is key. The Dispute Resolution Awards identify the main players in what is a fiercely competitive market. With a culmination of peer reviews and in-house research we will pinpoint the most feared litigators, the most creative arbitrators and the most skilled mediators across a range of industries.
Acquisition International prides itself on the validity of its awards and its winners. They are given solely on merit and recognise leaders in their respective fields. There is never any commercial requirement and further, no award can be guaranteed by payment, only by merit, sheer determination and hard work.