Benchmark Litigation Recognizes The Firm and Six Attorneys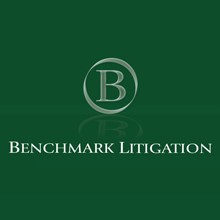 Six GableGotwals attorneys and the Firm overall have been recognized by Benchmark Litigation as displaying the ability to consistently handle complex, high-stakes cases in multiple jurisdictions. Overall, GableGotwals has been named a Highly Recommended Firm by Benchmark Litigation, meaning peers and clients consistently recognized the Firm as dominant in our particular jurisdiction.
In addition, attorneys David Bryant, David Keglovits, Graydon Dean Luthey, Jr., Rob Robertson and James Sturdivant, have been identified as Local Litigation Stars. The designation means that these attorneys were consistently recommended as reputable and effective litigators by their peers. Brad Welsh was included this year as a "Future Star" which reflects that his peers and clients referenced that he was likely to become a "Local Litigation Star" in the future. Oklahoma had a total of seven "Future Stars" and 45 "Local Litigation Stars" selected.
Each GableGotwals attorney was honored in the following areas:
Benchmark is the only publication on the market to focus exclusively on litigation in the US and is considered the definitive guide to America's leading litigation firms and attorneys. The guide's results are the culmination of a six-month research period that allows researchers to conduct extensive interviews with litigators and their clients. During these interviews, recent casework handled by the firms is examined and sources are asked to offer their professional opinions on litigators practicing within their state or national practice areas.