GableGotwals Recognized by Oklahoma Business Ethics Consortium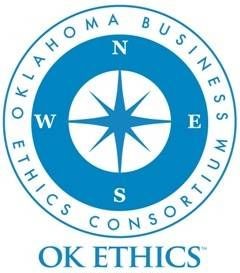 During their 10th anniversary celebration, the Oklahoma Business Ethics Consortium recognized GableGotwals with a Leading Member award.
Through the efforts of passionate, committed members, the Oklahoma Business Ethics Consortium strives to establish Oklahoma as a state known for high personal and corporate ethical standards. The Consortium provides a forum of support to the Oklahoma business community so that ethical standards and integrity in the workplace can be discussed, defined and reinforced. Initiatives include:
Networking & Resources:
With the strength of a diverse knowledge base, we share information and resources that are a benefit to members of the Oklahoma business community. We achieve this through varied programs based on timely topics related to business ethics.
Education:
Realizing that a strong knowledge base is a key component of this initiative, we promote high value, high quality educational programs that foster integrity in the workplace.
Mentoring:
The Consortium actively supports corporate and personal mentoring for the advancement of ethical standards in business and business education.