Dean Luthey Presents on Appellate Law to Oklahoma Supreme Court Justices and Civil Court Judges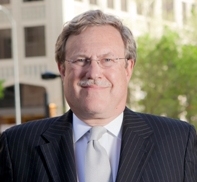 Dean Luthey was asked to present on various issues surrounding Appellate Law. He discussed with the Oklahoma Supreme Court Justices the issues of the development of Common Law by agencies and presented to the Oklahoma Civil Court Judges the procedural issues that are impacting the appellate decision-making process.
Dean has argued appeals before the U.S. Supreme Court and various federal and state appellate courts and has handled matters in federal and state trial courts and agencies across the country. Among his clients have been major energy companies, Fortune 500 companies, Indian Tribes, national churches, state and local governmental entities, insurance companies, Big 4 accounting firms, law firms and health care providers.
GableGotwals attorneys have handled appeals of matters arising within the firm for current clients in addition to serving as specially retained appellate counsel for matters originating at other firms. Our appellate practice group includes several attorneys who were former federal law clerks and former federal appellate clerks.