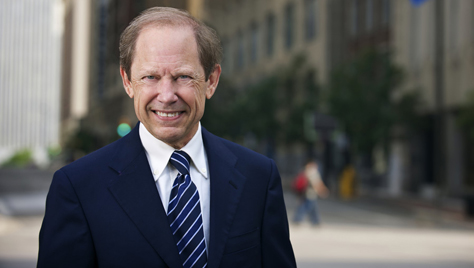 Ronald N. Ricketts
Ronald N. Ricketts served as an Oklahoma state trial judge for more than ten years and has been in private practice with GableGotwals for 30 years.  He has served as an Adjunct Professor of Law at the University of Tulsa College of Law.
Ron was an elected member of the Oklahoma Judicial Nominating Commission from 1993 to 1999, serving as Chairman from 1997 to 1998. He currently serves on the Oklahoma Supreme Court Standing Committee for Uniform Civil Jury Instructions, is listed as an Oklahoma Super Lawyer, and as a Best Lawyer.
Ron is listed as a neutral on the American Arbitration's Commercial Panel.  He has been selected as an arbitrator in over two dozen arbitrations and has written articles and given continuing legal education seminars on arbitration for the Oklahoma Bar Association.
Ron's recent experience includes:
Summary judgment for multinational oil company in a federal class action lawsuit alleging environmental contamination in Osage County, Oklahoma.
Summary judgment for major oil company against environmental claims brought by landowner in a federal court lawsuit in Oklahoma City, Oklahoma.
Representation of major, multi-national chemical company as lead counsel to defend against benzene-acute promyelocytic leukemia lawsuit in state district court.
Representation of major petrochemical company to defend environmental damage claim pending in Stephens County, Oklahoma.
Representation of oil & gas refiner to defend against CERCLA cost recovery and contribution claims in federal court arising from surface and groundwater contamination in Cushing, Oklahoma.
Retention as Oklahoma counsel by three major national corporations to defend toxic tort claims brought within the state.
PRACTICE AREAS
EDUCATION
J.D., University of Tulsa College of Law, 1968
B.A., University of Oklahoma, 1965
PROFESSIONAL AFFILIATIONS
Oklahoma Bar Association
Tulsa County Bar Association