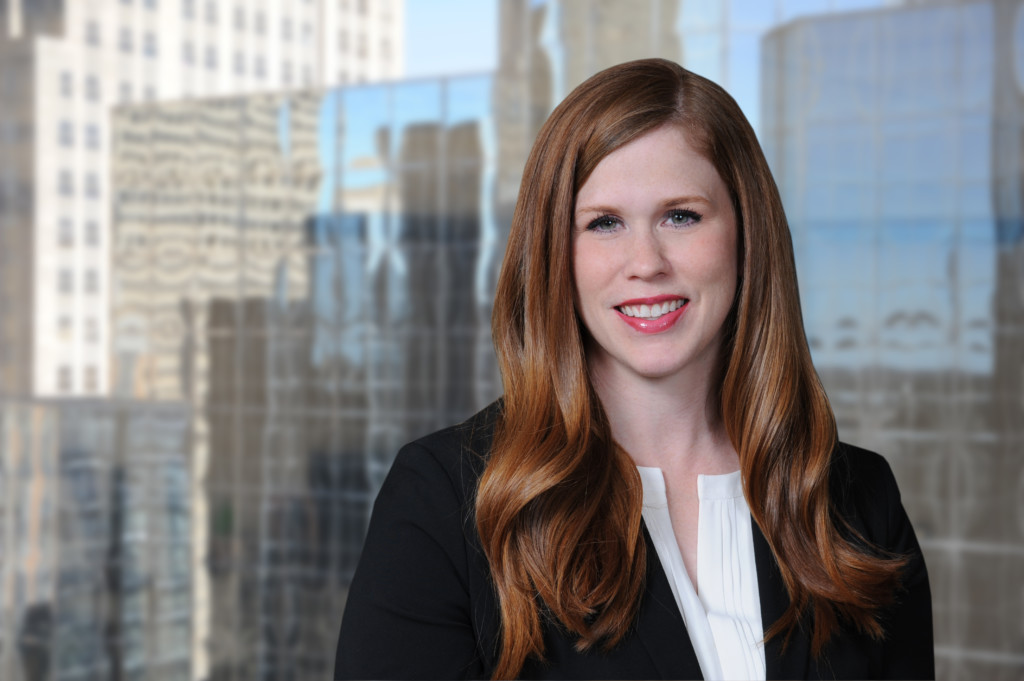 Paula M. Williams
Paula represents employers in a wide range of labor and employment law, including claims involving wage and hour disputes, family/medical leave, sexual harassment, retaliation, age, race, pregnancy and disability discrimination, and wrongful termination.   Paula handles claims involving enforcement of non-competition and confidentiality agreements, breach of employment contracts, and personnel policy violations.
In addition to litigating, Paula regularly advises employers regarding best employment practices and effective methods to avoid employment-related claims.  Paula counsels employers on issues such as hiring, discipline, termination, policies and procedures, drug/alcohol testing, workplace safety, anti-discrimination and anti-harassment, responding to complaints, employment contracts, and managerial training.
Paula has been awarded the Super Lawyers' "Rising Star" designation each year since 2015.  In the legal community, Paula is a member of DRI, the Sooner Human Resources Society, Oklahoma City Human Resources Society, and SHRM.  Paula also taught Remedies as an Adjunct Professor at the University of Oklahoma College of Law in 2015 and 2016.
While in law school, Paula was a member of the Oklahoma Law Review and graduated with honors as a member of the Order of the Coif.
Recent Experience:
Assisted in successfully defending an employer against a purported collective action for systemic age discrimination
Successfully resolving claims against a Fortune 500 company for alleged violations of Title VII, Section 1981, the ADA/ADAAA, and the ADEA
Providing advice and counsel on internal investigations involving policy violations and wage and hour issues
Successfully convincing federal district court to dismiss lawsuit brought against client by its competitor for a variety of business torts
Recent Publications and Speaking Engagements:
Webinar: How #Youtoo Can Prevent and Correct #Metoo (Feb 2018).
The Oklahoman: Q&A: Pregnancy-related claims remain EEOC priority (Jan 2018).
EEOC TAPS Seminar: When to Leave "Well" Enough Alone: A GINA Overview and Update (Aug 2017).
The Oklahoman – Q&A: OSHA delays new online injury reporting requirement (July 2017).
Webinar: PREGNANCY, MATERNITY, AND PATERNITY: Some Sleepless Nights Can Be Avoided – Preventing Claims of Discrimination and Harassment Before They Start (June 2017).
The Journal Record – Gavel to Gavel: Preventing pregnancy, maternity, paternity discrimination in workplace (June 2017).
The Journal Record –EEOC increases pregnancy discrimination enforcement (May 2017).
The Oklahoman – Q&A: Guidelines allow voluntary employer wellness programs (December 2016).
The Journal Record –Employers face decisions about increasing salaries or paying overtime (May 2016).
The Oklahoman – Chipotle case underscores right to post about working conditions (April 2016).
Please Plead Me: Ashcroft v. Iqbal and Implications for Oklahoma Pleading, 63 Okla. L. Rev. 865 (2010).
EDUCATION
J.D., University of Oklahoma College of Law, 2011
Order of the Coif
Oklahoma Law Review
B.A. in Political Science, University of Oklahoma, 2007
AWARDS & HONORS
Super Lawyers
Rising Stars
Employment Litigation
Business Litigation
General Litigation
Environmental Litigation
Appellate
2015-2020
PROFESSIONAL AFFILIATIONS
Society for Human Resource Management
Oklahoma City Human Resources Society
Society of Human Rights Supporters
DRI-The Voice of the Defense Bar
Oklahoma Bar Association
Oklahoma County Bar Association
CONTACT PAULA
405-568-3302
E-mail Paula
Download contact information


  Connect on LinkedIn