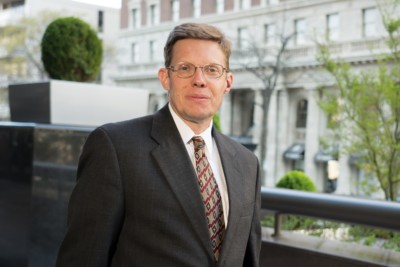 David P. Limekiller
David Limekiller is of counsel in the Tulsa office of GableGotwals. He has been practicing corporate and business law in Oklahoma since 1998. Prior to joining the Firm, he was a general civil litigator in New York City. David's practice mainly focuses on general commercial and business litigation including corporate, banking, commercial, trade secrets, employment, real estate sales and leases, as well as foreclosure actions. David regularly advises clients on corporate and business issues and has represented clients in a wide range of commercial transactions and acquisitions.
David's recent experience includes:
Represented a bank in the successful defense of a $40,000,000.00 lender liability claim.
Represented a bank in a successful action to recover a $6,000,000.00 loss caused by the borrower's fraud.
EDUCATION
J.D., Georgetown University Law Center, 1988
B.A., Political Science, Magna Cum Laude, Boston University, 1985
PROFESSIONAL AFFILIATIONS
Oklahoma Bar Association
New York Bar Association