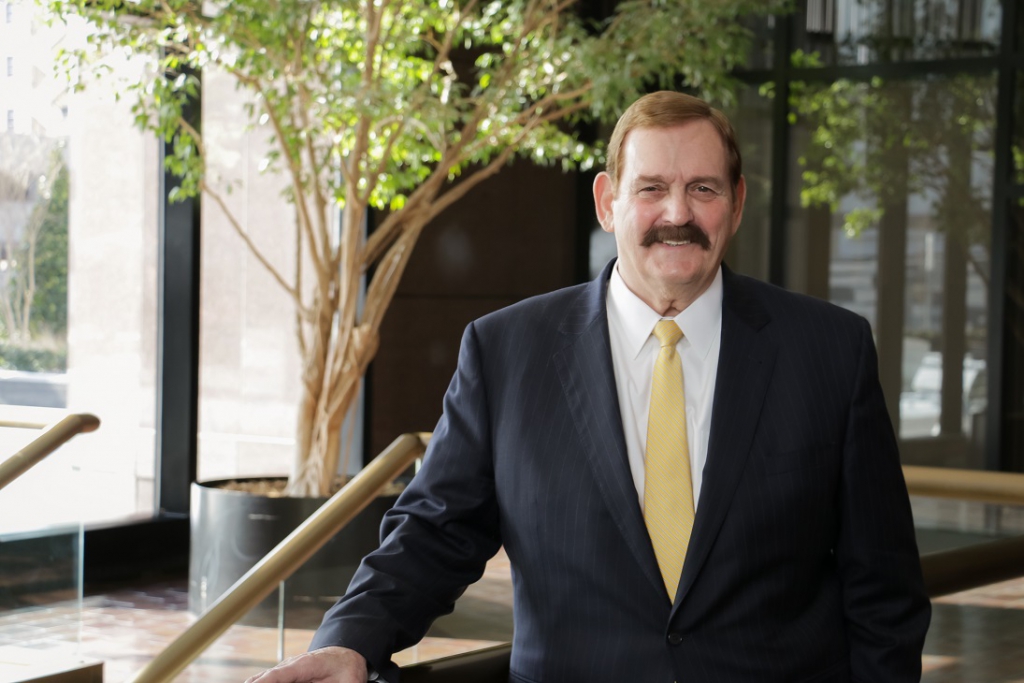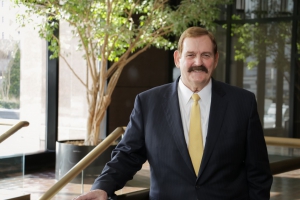 Casey Cooper
With more than 30 years in the practice of law, Casey Cooper brings vast experience and deep knowledge to his practice at GableGotwals. Among Casey's practice areas are complex litigation, corporate services, environmental services, oil and gas matters and the law of higher education.
Casey has handled complex cases in Oklahoma, surrounding states and across the nation involving asbestos, Superfund sites, oil and gas disputes and construction litigation. Casey has acted as general counsel for numerous private entities and foundations. He has also worked with clients to negotiate and implement complex contracts. Casey's legal career began in the U.S. Navy's Judge Advocate General's Corps.
Casey holds an AV peer review rating from Martindale Hubbell. The Tulsa Business Journal named Casey to its 2011 Power Attorneys and Legal Professionals list. He has been named a Best Lawyer in America for Commercial Litigation, and has been honored by Who's Who in American Law and Oklahoma Super Lawyers, Business Litigation.
Casey is active in the community, serving as president and trustee of The Mervin Bovaird Foundation and immediate past chair of the Board of Trustees of the Philbrook Museum of Art. He also serves as a trustee of the University of Tulsa and the Tulsa Arts Management Consortium. He has served on the boards of Bacone College, Tulsa Opera and Tulsa Philharmonic Orchestra.
Recent Experience:
Lead counsel in an action brought against a major financial institution for mismanagement of a family trust resulting in an award by the court in excess of $18m at the conclusion of a five week trial.
Representation of an Oklahoma corporation in "bet the company" defense of a Superfund case in Missouri to a successful result.
Representation of several oil and gas concerns in various ongoing litigation in Oklahoma and Texas.
Representation of a Division I university in multiple class actions against the NCAA and member institutions for damages claimed by former student athletes.
Representation of a local university in the negotiation and documentation for the proposed establishment of a new medical college as a joint effort of two major Oklahoma universities.
Representation of a local university in the negotiation, documentation and effort to establish a new athletic conference, and the ultimate withdrawal from one conference and entry to another.
Lead counsel in connection with the acquisition of a large shopping center by a university.
Lead counsel in the negotiation and documentation of agreements for the management and operation of a major public museum by a private university, including supplemental agreements for the acquisition of a major historic western art collection and the loan of irreplaceable art objects to museums in Italy.
Lead counsel for a major local manufacturing company in the negotiation, documentation and closing of three separate acquisitions of other companies.
Lead counsel for a prominent local investor group in designing, documenting and implementing a series of entities and transactions to successfully recoup excess VAT taxes paid in the United Kingdom, in excess of $60m.
Advisory counsel in connection with the negotiation and documentation for the operation of the local zoo by a not for profit corporation.
EDUCATION
J.D., University of Tulsa College of Law
B.S., B.A., University of Tulsa
PROFESSIONAL AFFILIATIONS
Oklahoma Bar Association