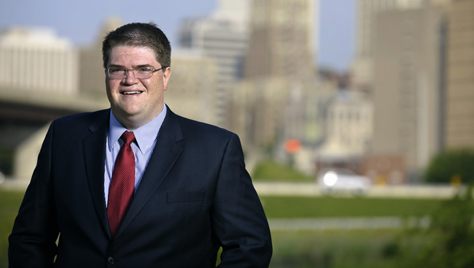 Bradley W. Welsh
Bradley W. Welsh has more than 15 years of legal experience. His clients consist primarily of ongoing business interests, with an emphasis on assisting the energy industry in both trial and appellate actions. He also represents defendants in cases involving alleged exposure to materials such as silica and asbestos.
Brad was an Articles Editor for Volume 77 (1998-99) of the Texas Law Review, and is the author of Original Jurisdiction Actions as a Remedy for Oklahoma's Decision Deficit, 57 Okla. L. Rev. 855 (2004). In addition to his state bar admissions, Brad is admitted to practice in the United States District Courts for the Northern, Western and Eastern Districts of Oklahoma, and the United States Courts of Appeals for the Fifth and Tenth Circuits.
Brad's recent experience includes:
In energy-related matters, representation in multiple states of both producers and gatherers/processors in disputes concerning contractual and other obligations, and representation of lessees in matters involving the alleged underpayment of oil & gas royalties in litigation and administrative cases. Brad has also assisted an energy client with an extensive investigation of fraud in the delivery of drilling materials.
In general civil litigation, representation of a Southeastern Oklahoma city seeking to sell otherwise unused water to North Texas interests, and representation of a national cell phone carrier asked to relocate from a multi-party network tower as part of a state condemnation proceeding.
In appellate actions, representation of various parties in both extraordinary writ proceedings and appeals from final judgments.
EDUCATION
J.D., University of Texas School of Law, 1999
M.A., (Economics), University of Oklahoma, 1996
B.A., (Government), University of Oklahoma, 1994
AWARDS & HONORS
Benchmark Litigation
Future Star
2014-2019
Best Lawyers
Appellate Practice
Commercial Litigation
Litigation – Mergers and Acquisitions
2013-2020
Super Lawyers
Business Litigation
Energy & Natural Resources
Appellate
2006-2015
PROFESSIONAL AFFILIATIONS
American Bar Association
Oklahoma Bar Association
Texas Bar Association
Tulsa County Bar Association