GableGotwals Named Best Law Firm by Oklahoma Magazine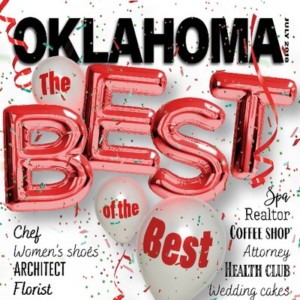 When you're in a legal bind or just need expert advice, law firms in Oklahoma are the place to turn. In Tulsa, Barrow & Grimm handles commercial law, civil litigation and estate planning, and has an arsenal of talented employees to help. Latham | Wagner | Steele | Lehman offers attentive, personalized service in an array of areas, including appellate cases, intellectual property and workers' compensation. Jones, Gotcher and Bogan has been around for more than 50 years and practices with integrity in family law, bankruptcy and estate law. The Swift Law Firm has you covered in cases that involve personal injury or class action law suits. GableGotwals, with offices in Tulsa, OKC and San Antonio, handles an array of cases, from wind energy and real estate to antitrust law. Conner and Winters, another Tulsa law firm, handles cases in aviation, banking and finance, health care or insurance, and McAfee and Taft has a handle on numerous industries, including oil and gas, health care, sports and aerospace.
Crowe & Dunlevy has taken on cases for both individuals and Fortune 500 companies for more than a century in both Tulsa and OKC. Doerner, Saunders, Daniel and Anderson began in 1896 and has established strong partnerships with clients. Echols & Associates handles cases from divorce and child support to adoptions, and keeps your best interests at heart along the way. Hall Estill helps clients to achieve their goals in litigation and transactions. OKC residents turn to Foliart, Huff, Ottaway & Bottom Law Firm for trial and appellate work, or help with business transactions in health care, pharmaceuticals, oil and insurance. Tawwater Law Firm PLLC is dedicated to your success in cases like medical malpractice, personal injury and insurance disputes.